waywardgarage.com
---
Fall Hot Rod Update

September 17th 2017
Yep, pretty much what title says. This update contains a brief update on what I've been up to. I really should have gotten more done but aquiring two 'new to me' old trucks have distracted me somewhat from plodding along but I'm still making decent progress.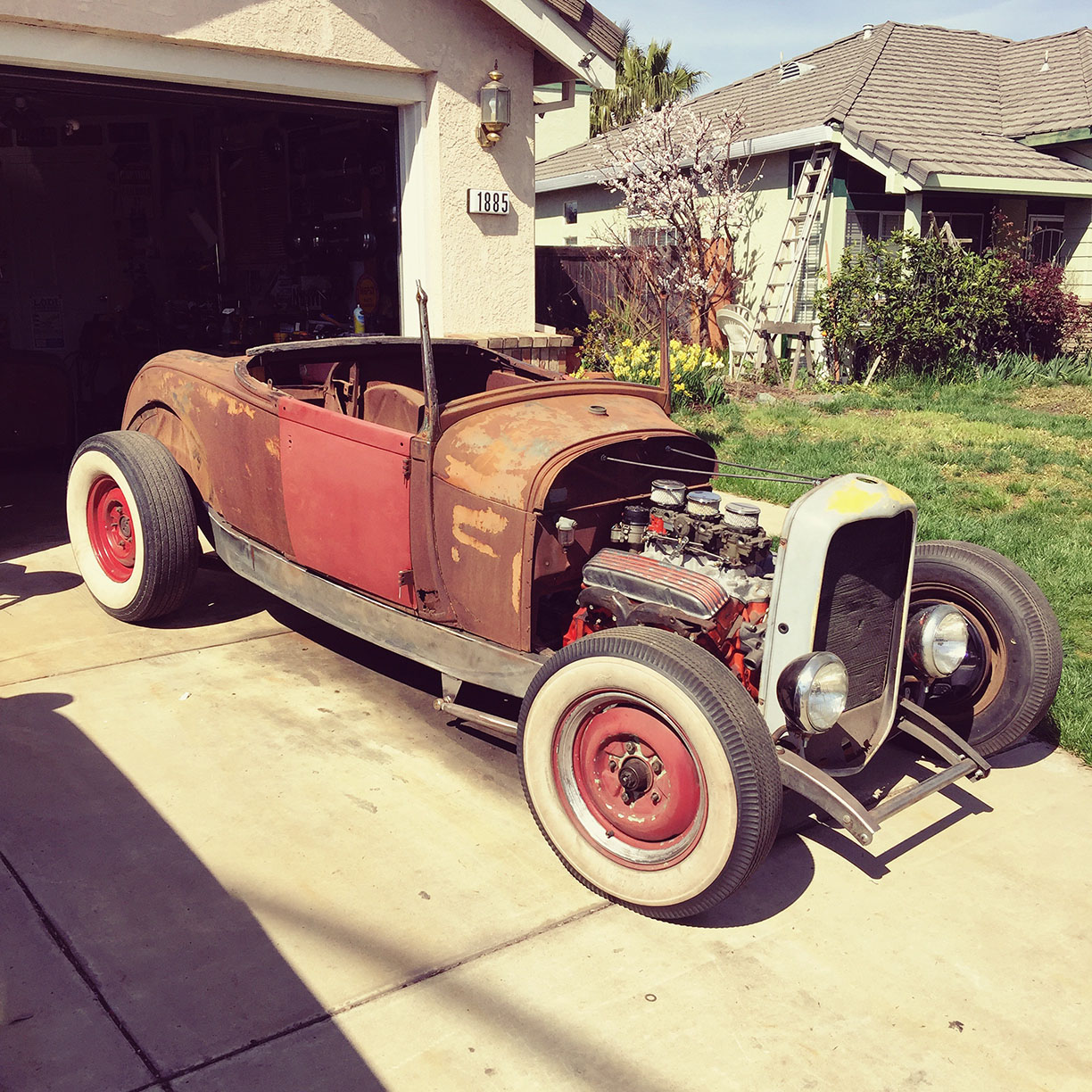 Things are beginning to get mocked up in place. In this photo I hadn't cut the subframe yet to fit the '32 frame so it's still sitting a bit funky.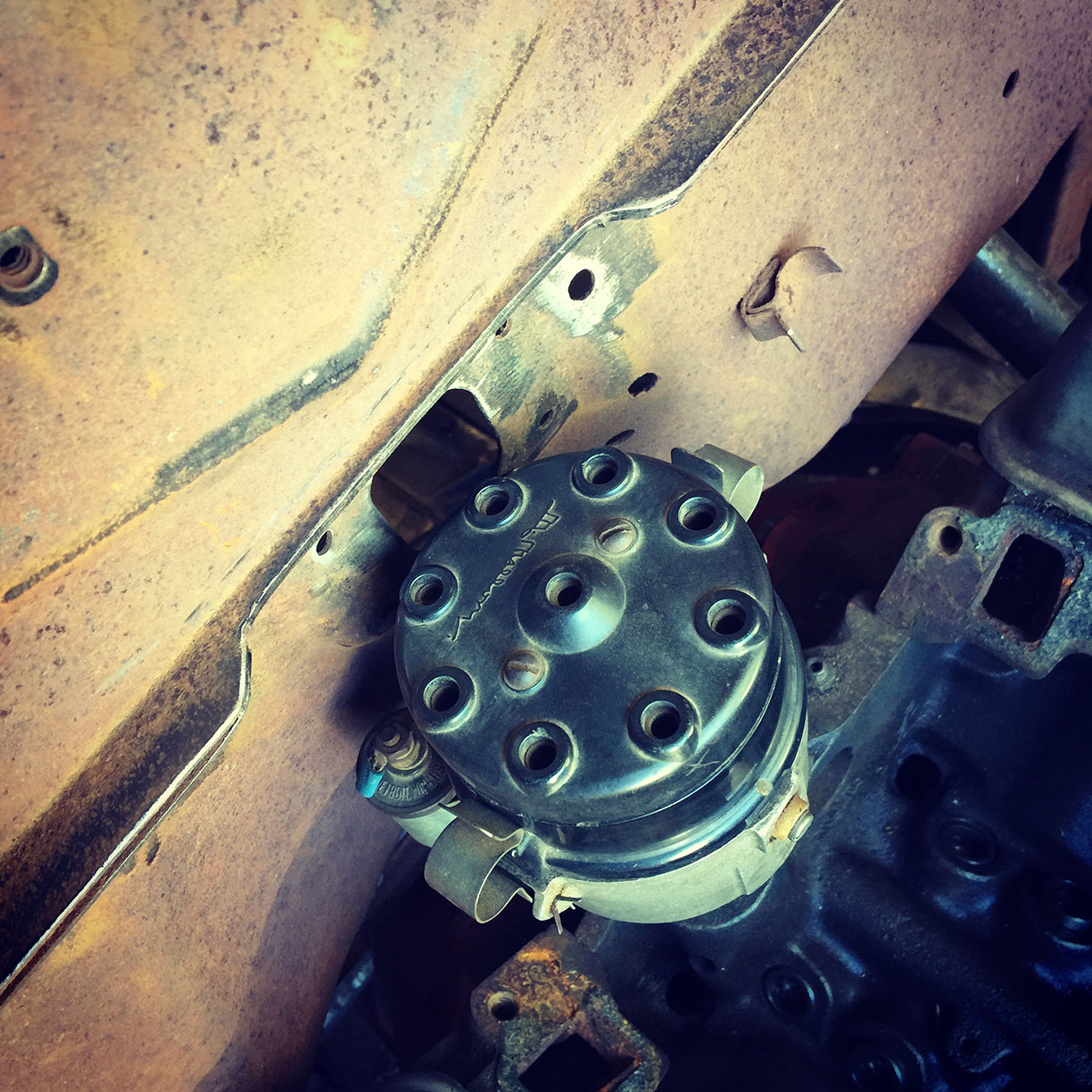 A notch in the gas tank lip allows the Chevy distributer to be pulled.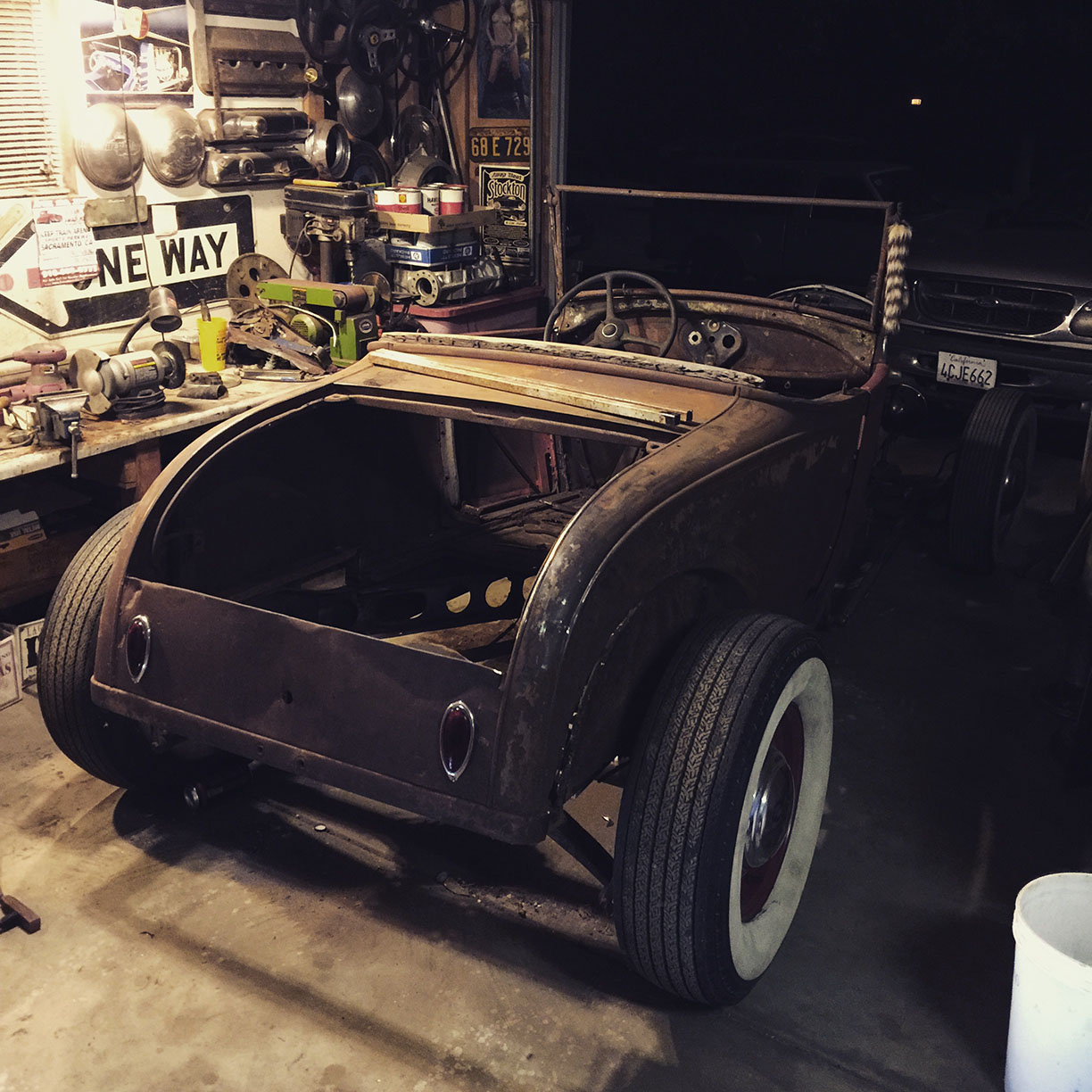 1939 Ford tail lights are ever classic in design. I found this original pair years ago at a swap meet in San Francisco. Also notice the cherry 1933 Ford steering wheel I found at the Stockton swapmeet recently. I had planned on running a 1940 steering wheel but these are pretty awesome. The column is a 1933/1934 box I put a 1932 sector housing on.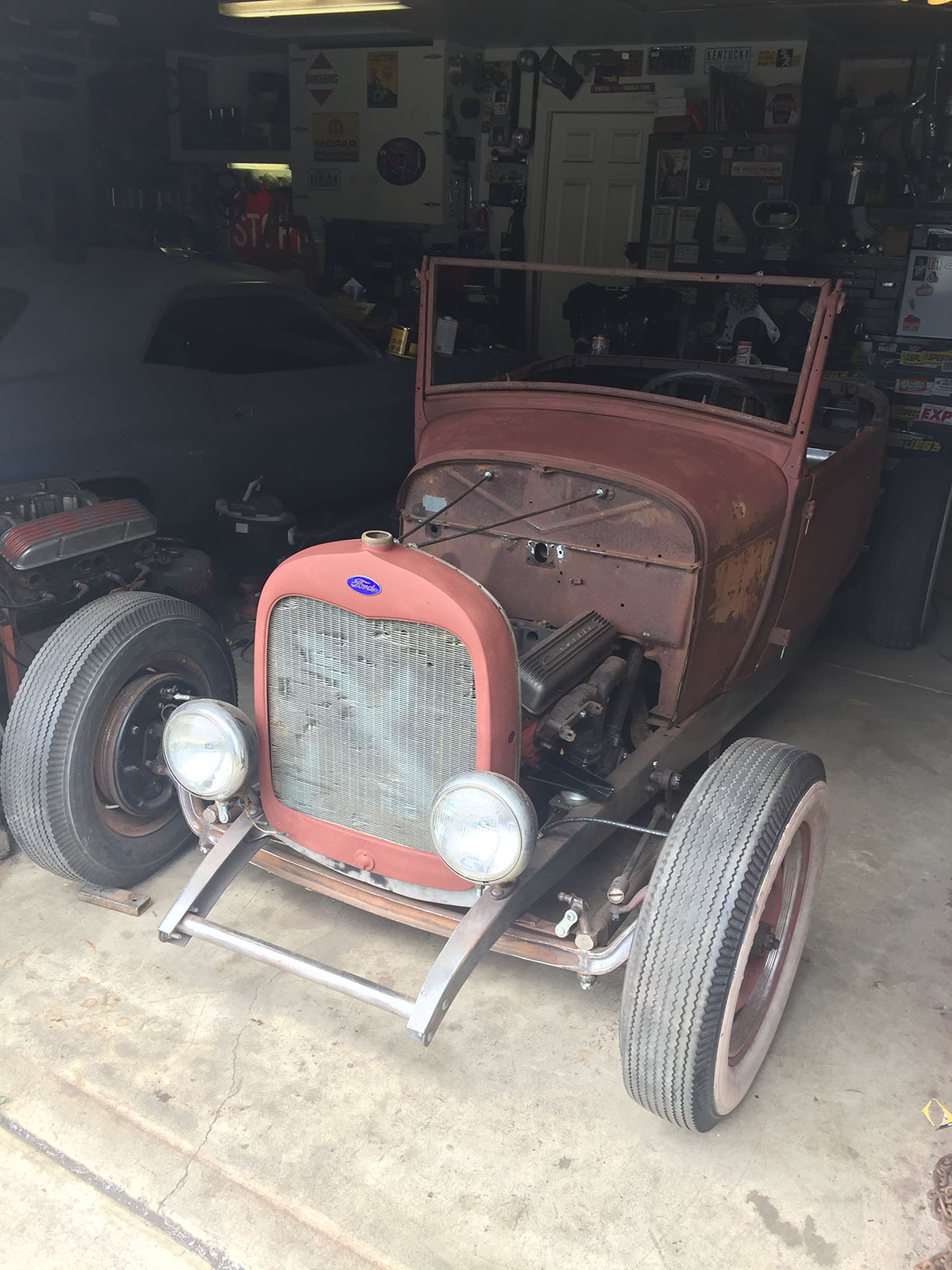 Mocked up with a 1929 grill and radiator. It might look nice if it was chromed with a nice black radiator, however I'm pretty sure it's getting a chopped deuce shell eventually.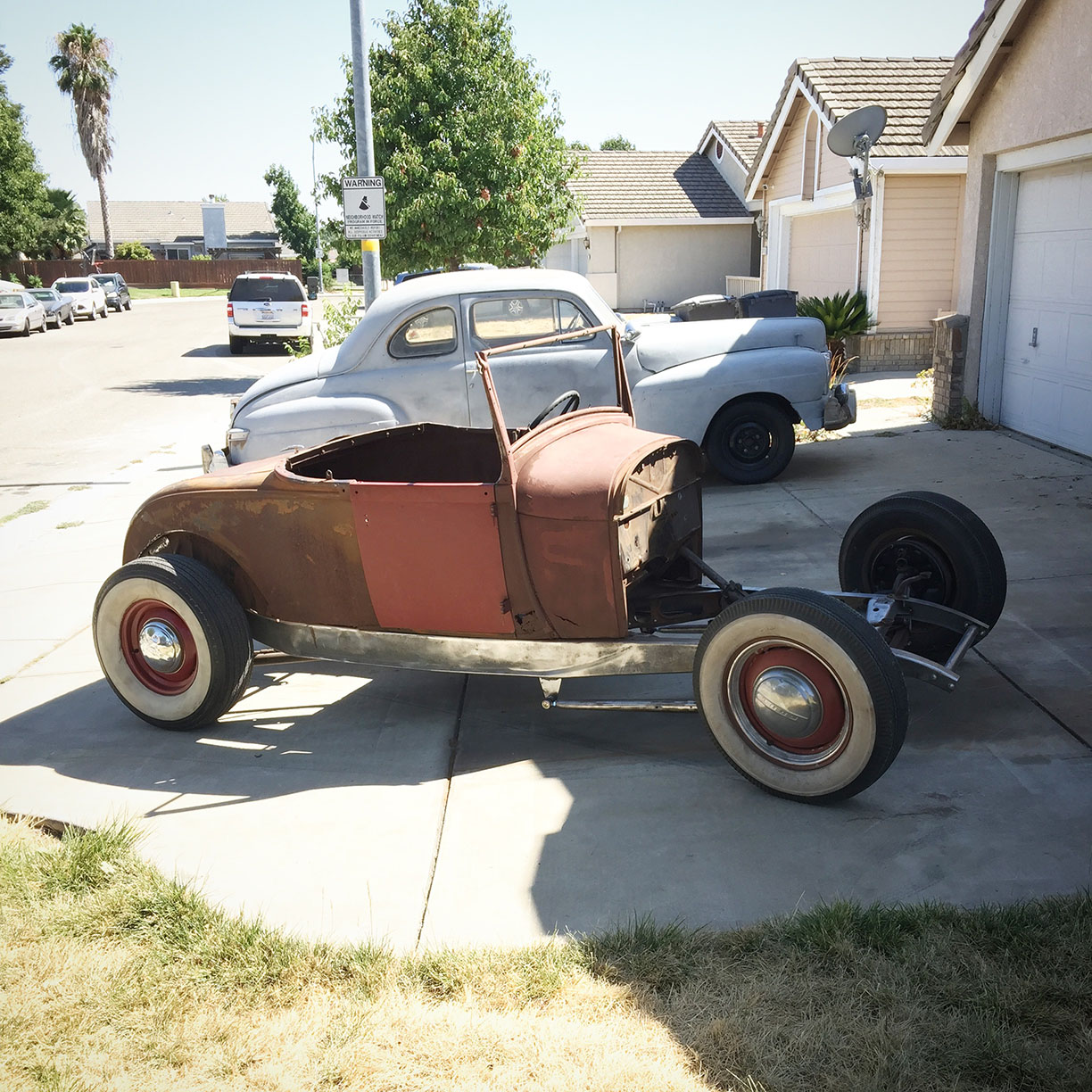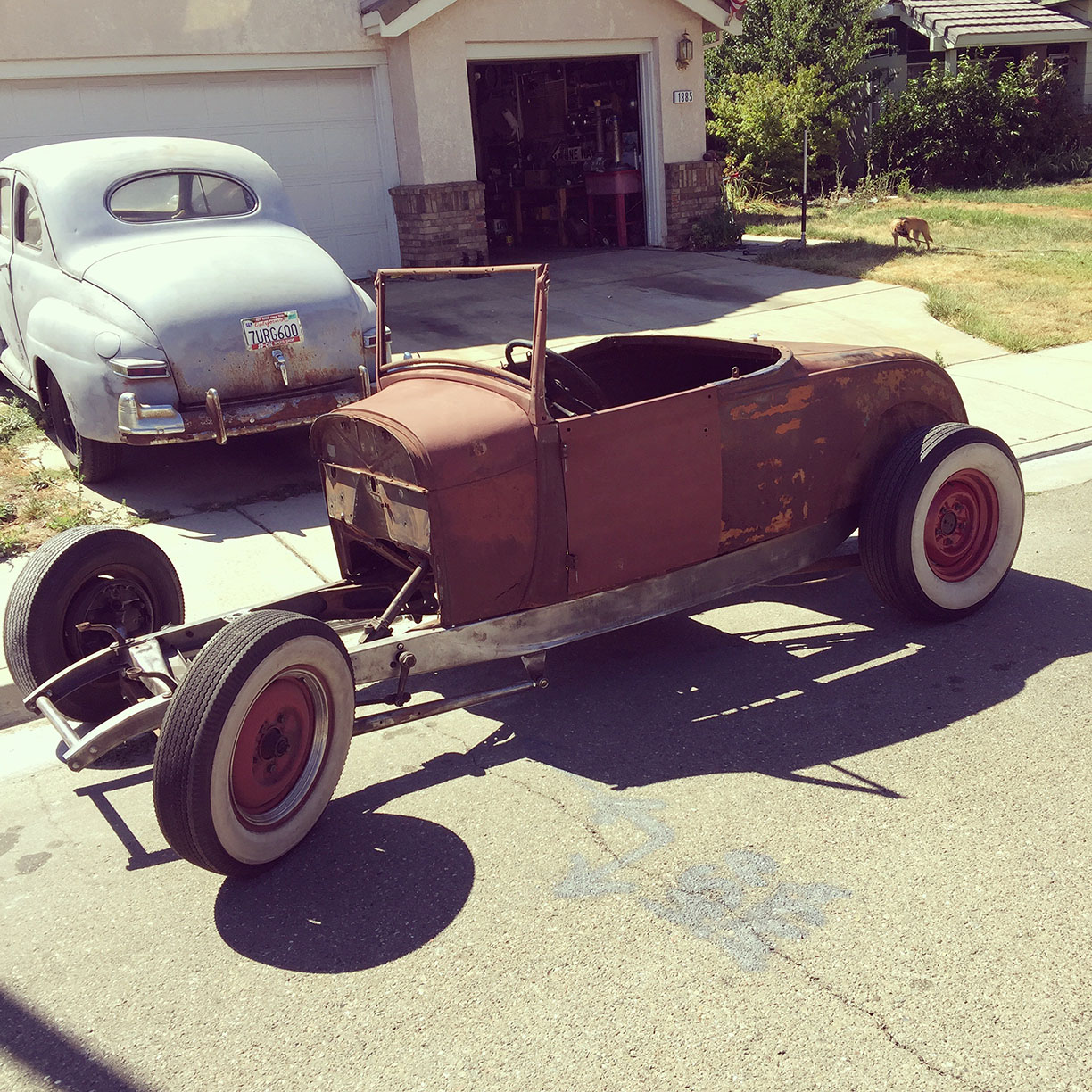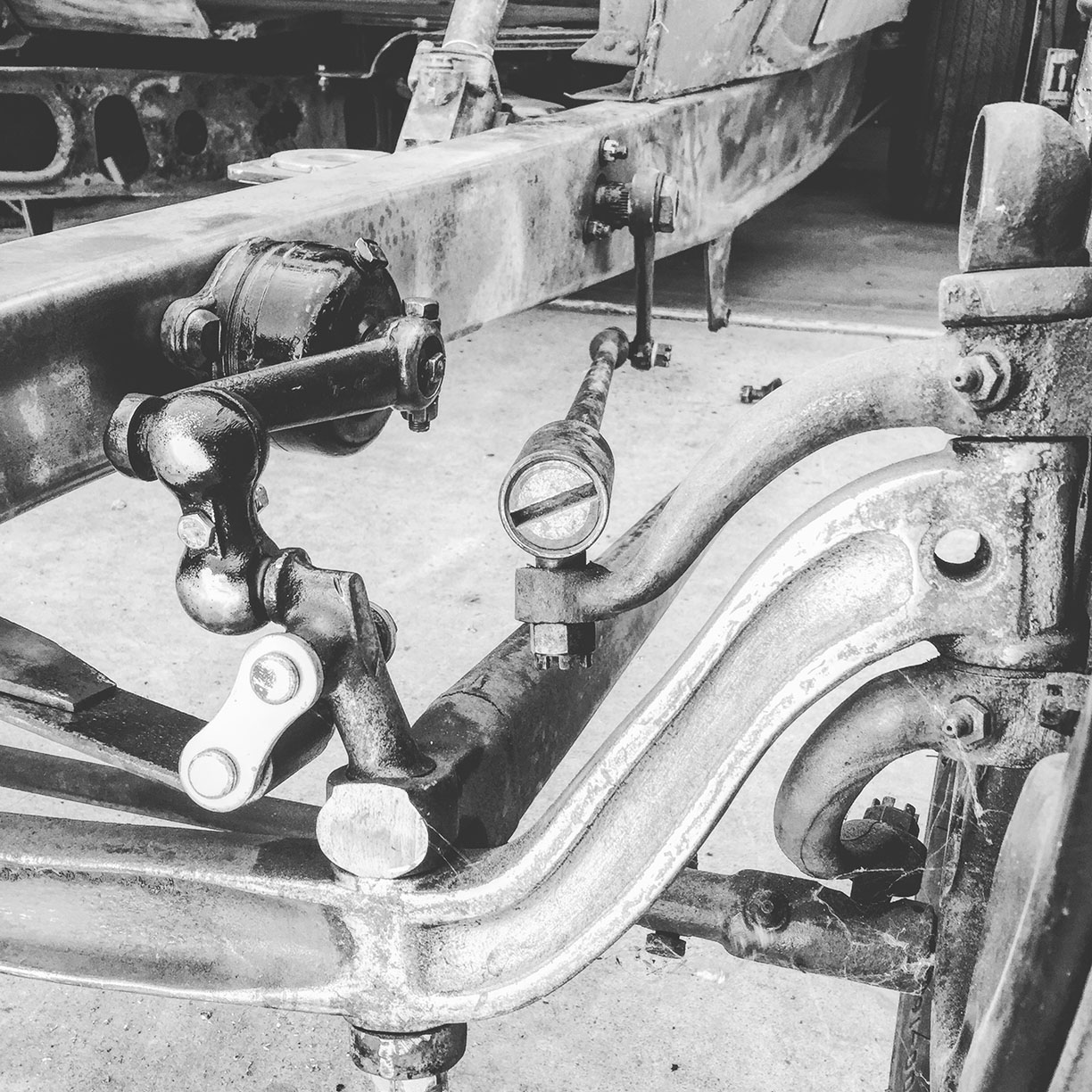 Front shocks mounted and installed! I got lucky and found a set of four Model A rotary hydraulic shocks at the Lodi swap. I had been planned on tube shocks but a well timed deal changed that!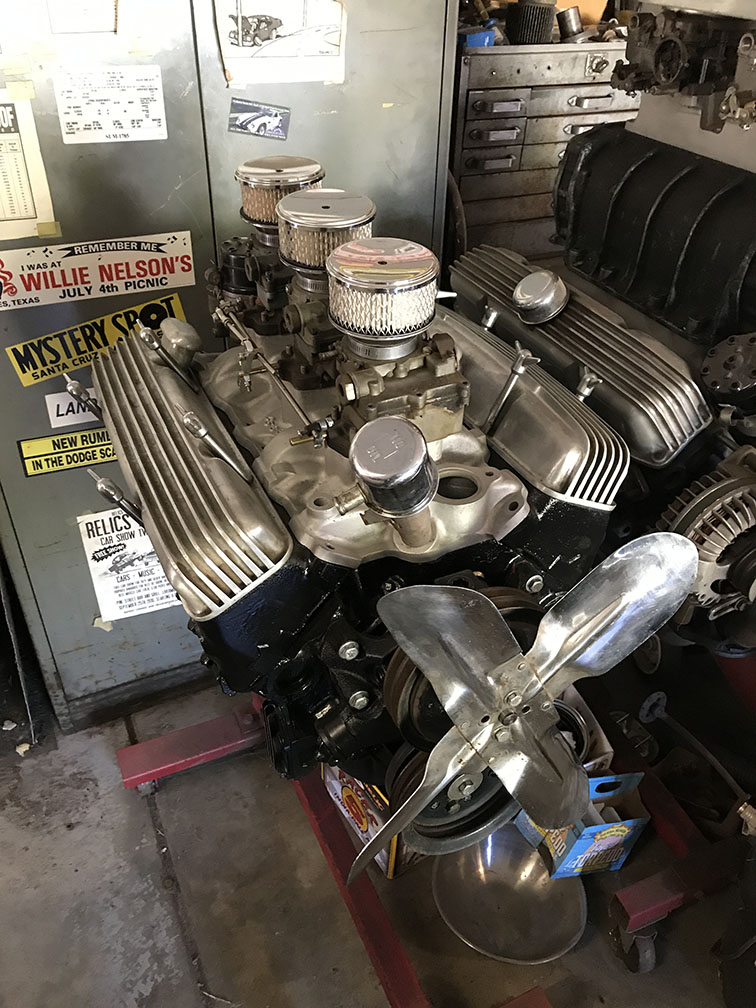 Rattle can rebuild on a previously 1965 Chevy 283. I stuffed a lumpy Summit Racing camshaft into it and I'm going to hope for the best. The three deuce setup is almost ready to go!
---
Go back to the top of the page.
waywardgarage.com