waywardgarage.com
Blown apart and Reassembled
New quarters and ghostly vibes

July 17, 2011
---
My Coupe came with fairly nice quarters to replace the cut off ones on the car. Upon closer inspection they're not as nice I had originally thought, but they'll work out fine.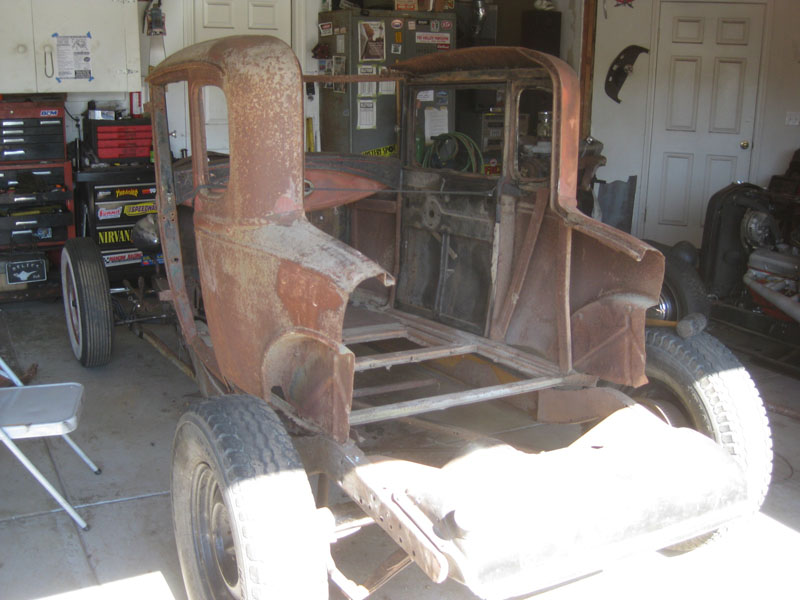 The new quarter panels weren't going to jump on the car all by itself, so Friday night I started by snapping all the old mounting bolts off. They were rusty and weren't coming off any other way.
I got a creepy feeling in the garage right after snapping the first bolt, a feeling that flooded over me like I'd been hit with a bucket of water and permeated the garage with a "What are you doing, I don't know if I like what you're doing" vibe. After I got about halfway through one side it kind of disappeared. I'm thinking whatever it was realized that what I was doing was a good thing. Or maybe I'm just crazy.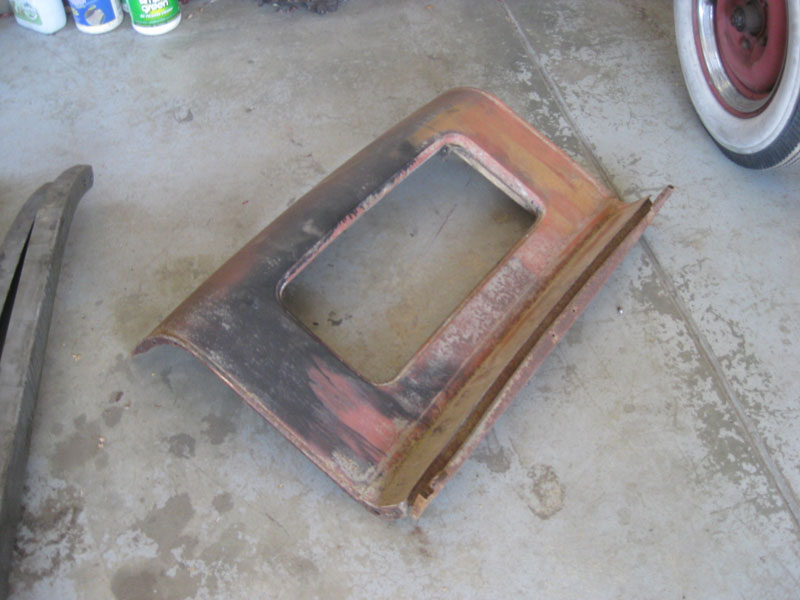 Saturday morning rolls around, I grab a jumper for the lil Dude to bounce around in while I go about removing all the nails that hold the sheetmetal to the body frame work.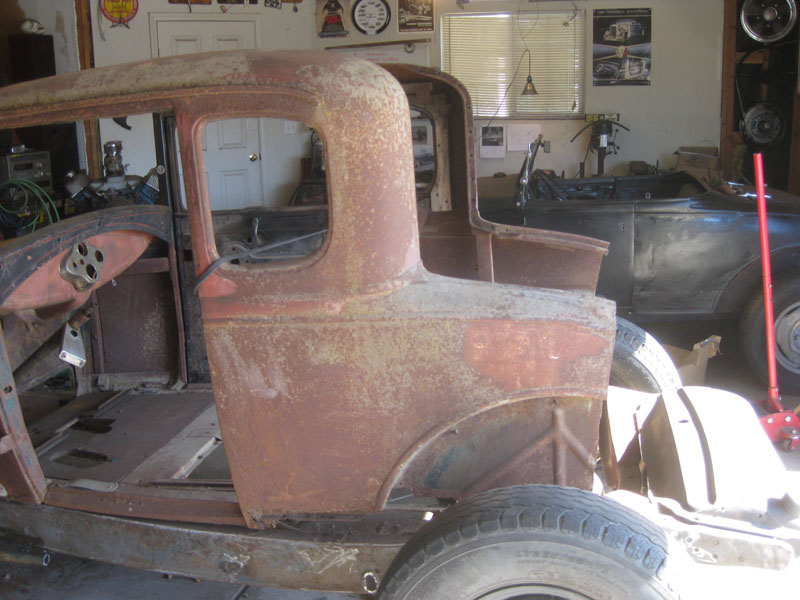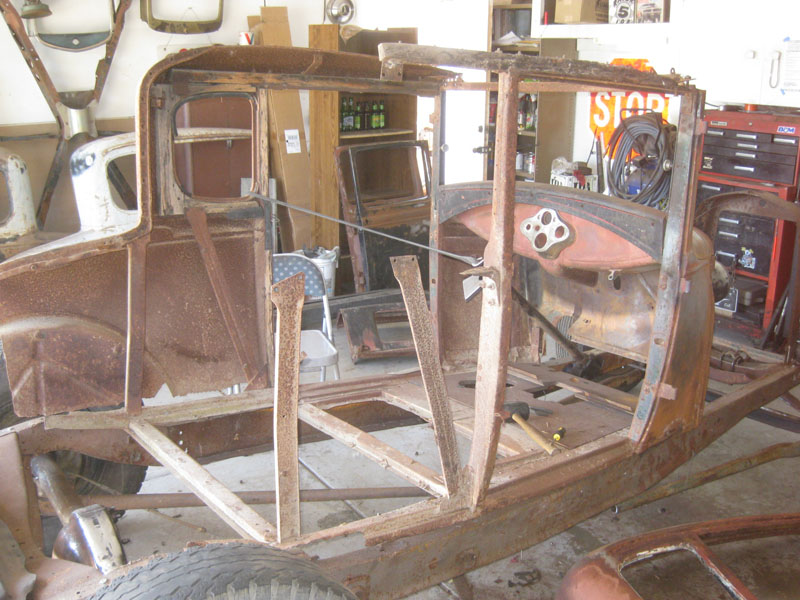 The first quarter panel is removed! This side needs new wood above the door, and it was very dry rotted and disintegrated in your hands.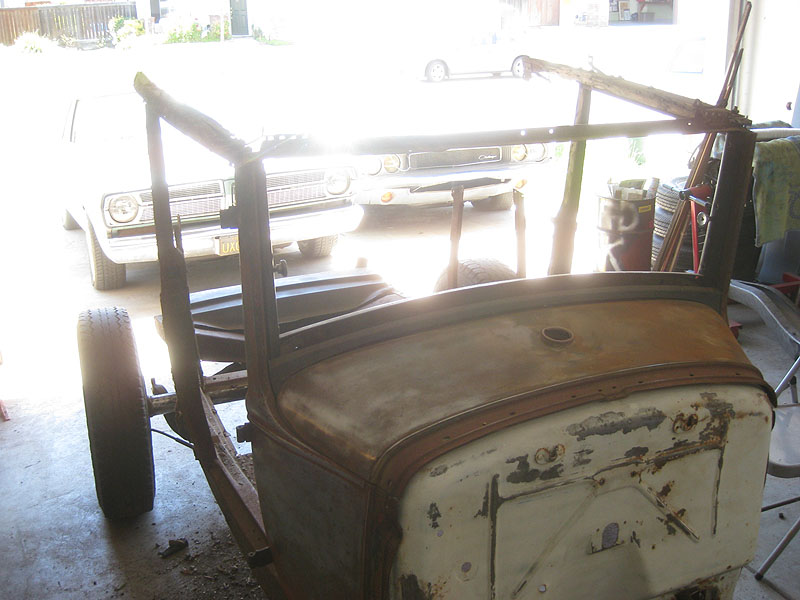 Both sides off!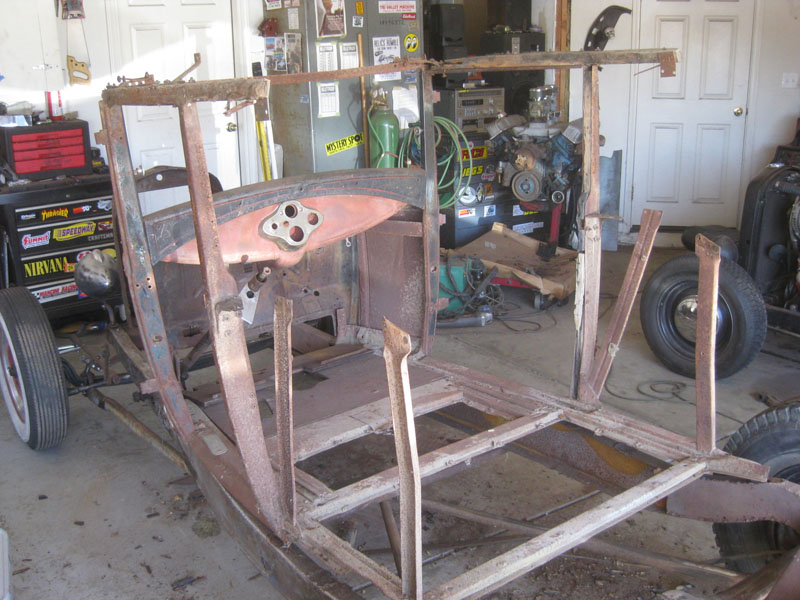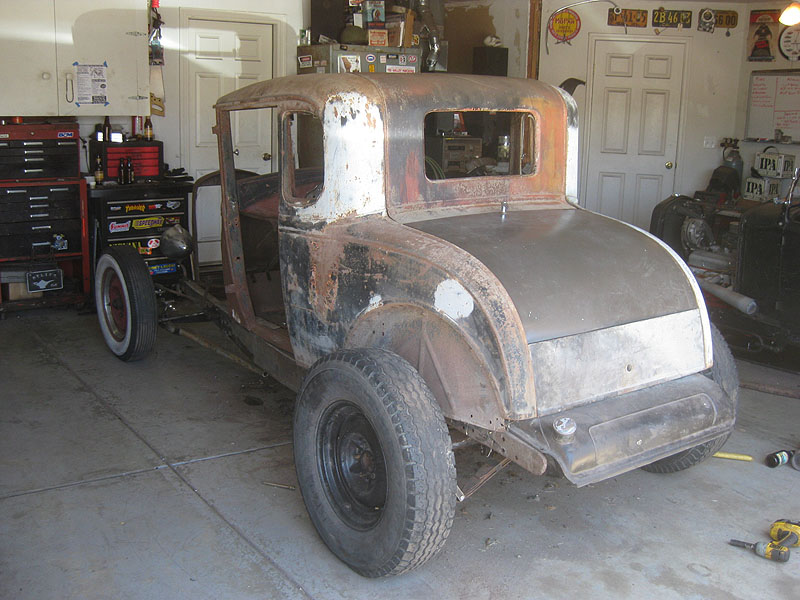 The good quarter panels hung on the car, the lower panel bolted on and the rumble lid resting upon the car. Looks great!!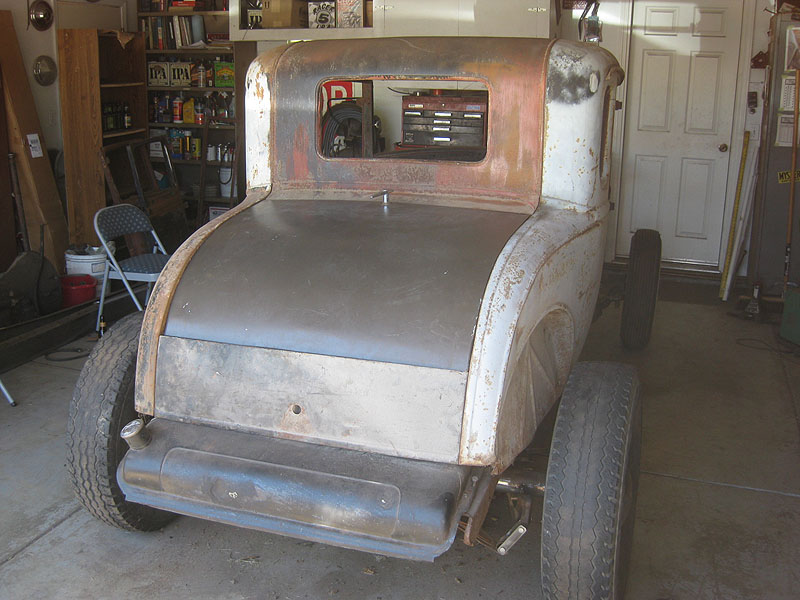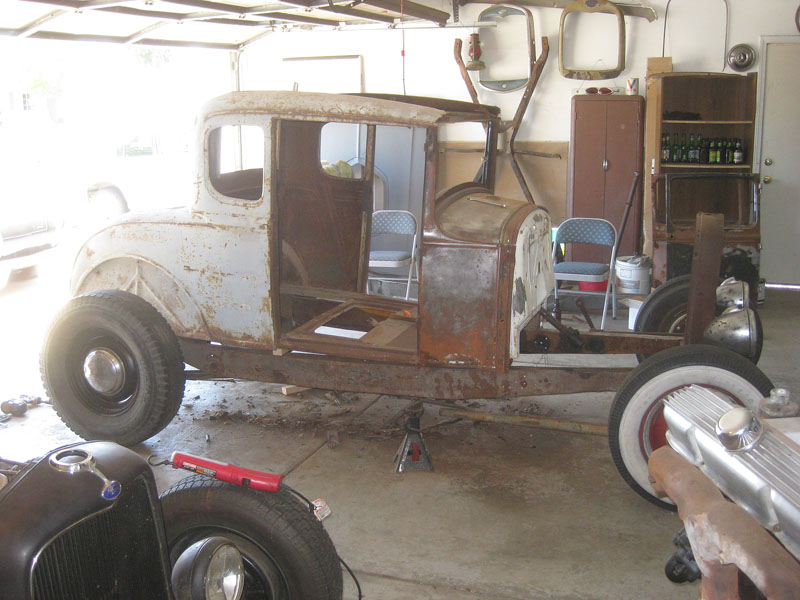 I can't wait to get the good frame built and chop the top on this thing! It's really looking like a hot rod now!