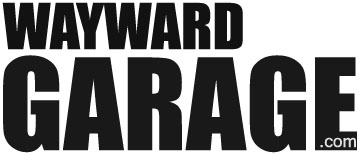 What's New with my 1931 Ford Coupe
Finally pulled this toy out of the backyard again!
May 1st 2008
---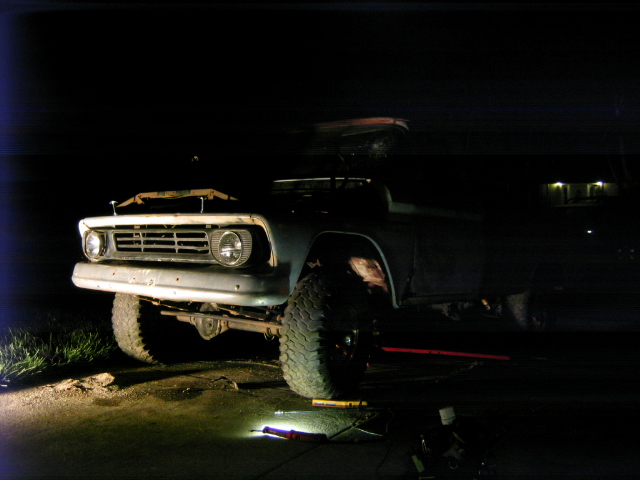 I wasn't having any luck finding a runner big block Chrysler, but I had a decent drivetrain in a '62 Chevy pickup I just wasn't going to get to for a while, so I pulled it out for the Model A.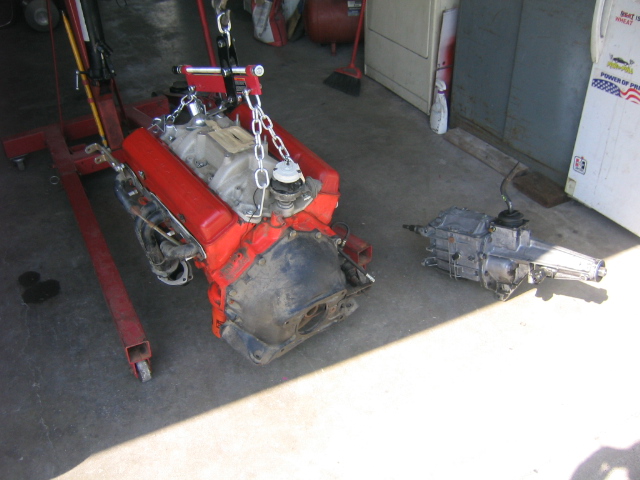 These year trucks have a hydraulic clutch, so getting that to work should be an absolute breeze. That's an S-10 T-5 tranny waiting to be bolted up.

Freshly dropped-in 283. It's a '62 engine, but not original to the truck. This one came out of a passenger car.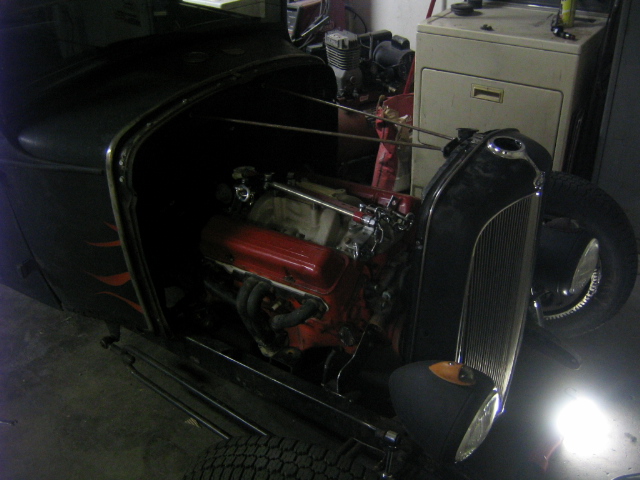 Oh goody, a small block Chevy...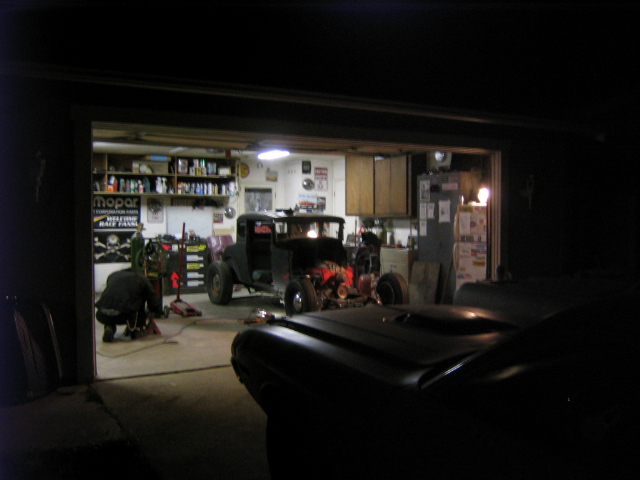 Another busy night in the garage!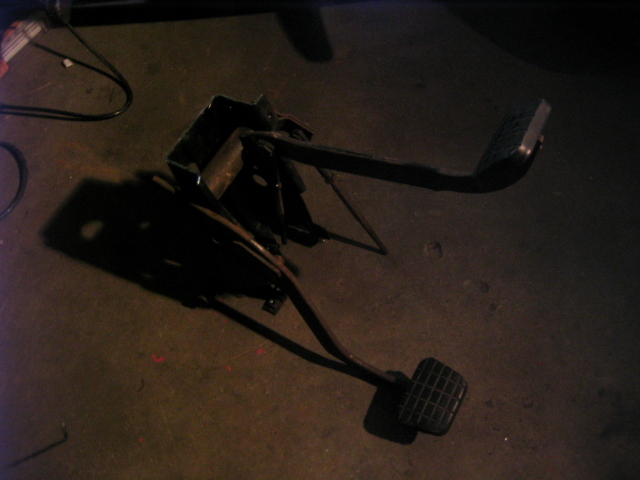 Modified pedal assembly out of the '62. They used sell an aftermarket pedal assembly to use with the '60-'63 truck master cylinders, but I saved a few pesos by hacking up original GM parts!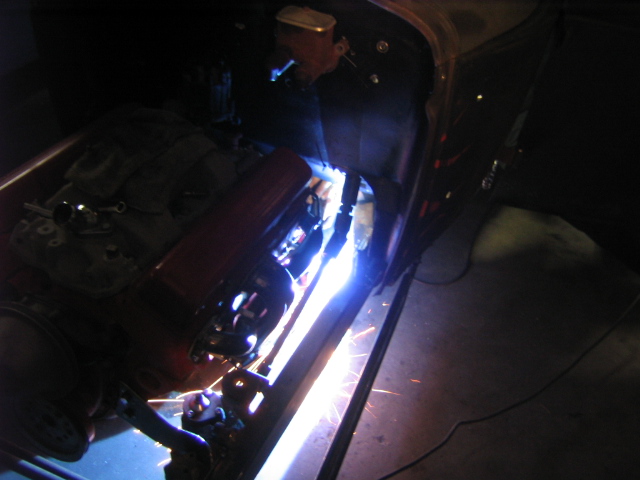 Dane buzzing on the frame, we added another frame x-piece, so we could attach the tranny crossmember. I used a T-5 out of an S-10. It should work good, but I also found a World Class Camaro/Firebird unit I want to swap the S-10 tailshaft housing onto, so the shifter is in the "good" location, and have a stronger passenger car tranny.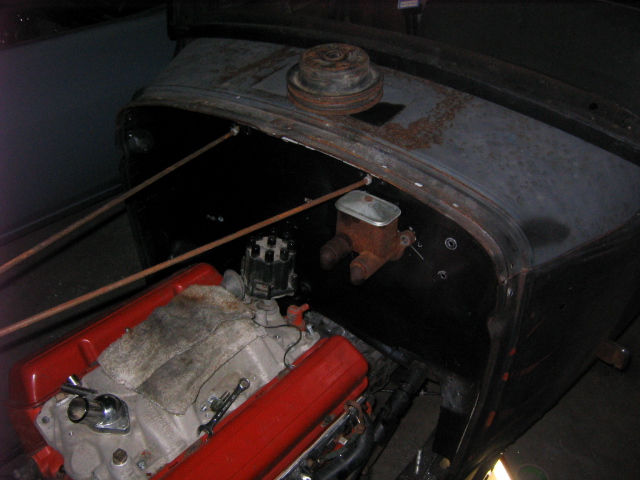 The finished hanging pedal project!
---
May 6th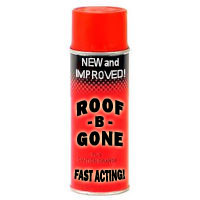 Uh oh.....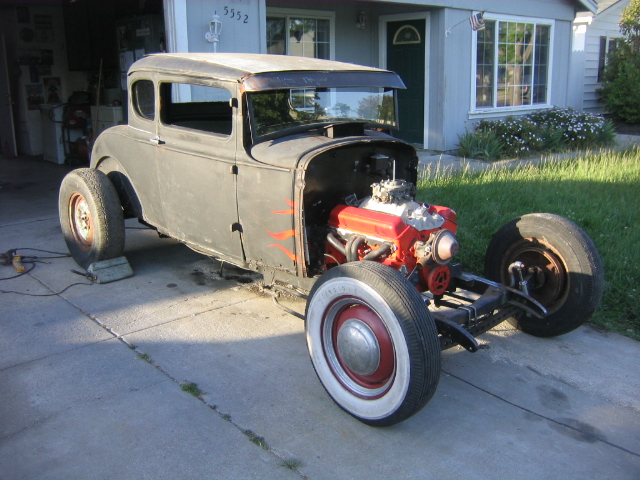 My rough old chopped Ford Coupe with the SBC.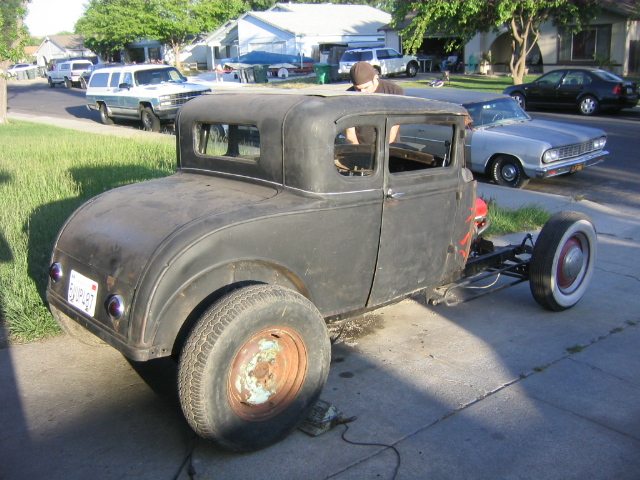 Notice the chalk mark above the body line on the rear section of the body.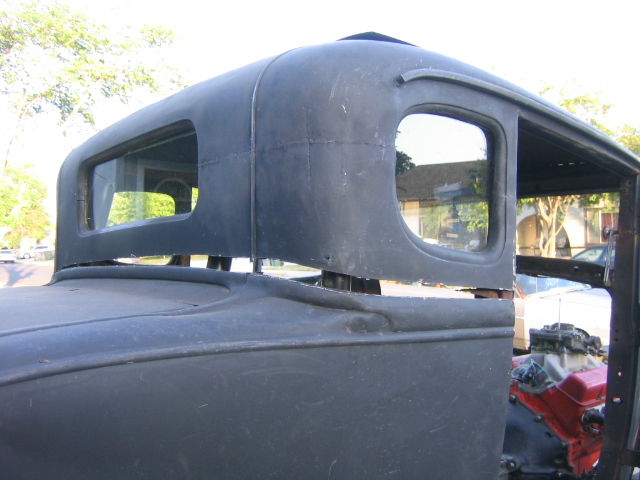 Five minuntes with a 4.5 cutoff wheel removes the head off this 77 year old Ford.

I only wanted the rear section, so I removed the door jams without cutting 'em up.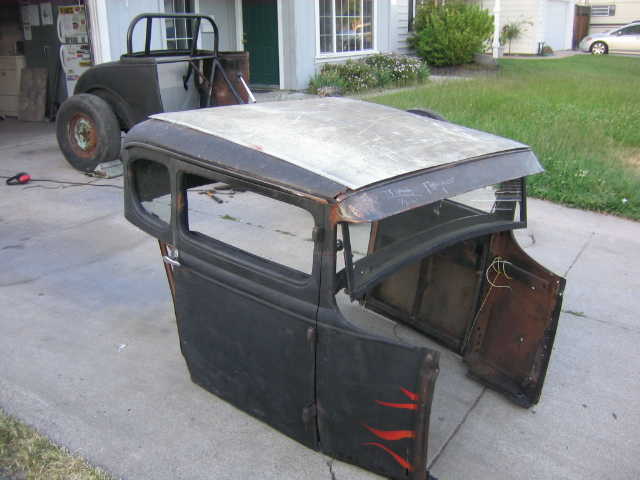 The removed cab section. I'll probably just end up selling it, but I think a neat little extended cab pickup could be made pretty easy.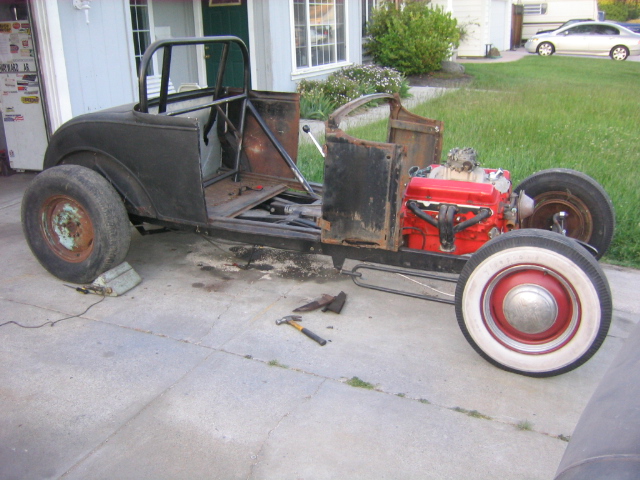 Test fitting the roadster cowl. Looks good! I picked up some patch panels for the rotten holes in the lower sections.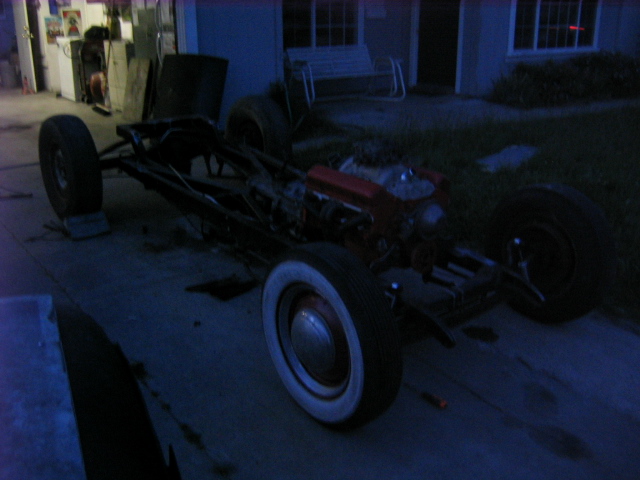 Getting dark outside, and I've removed the rollcage, as well as the body.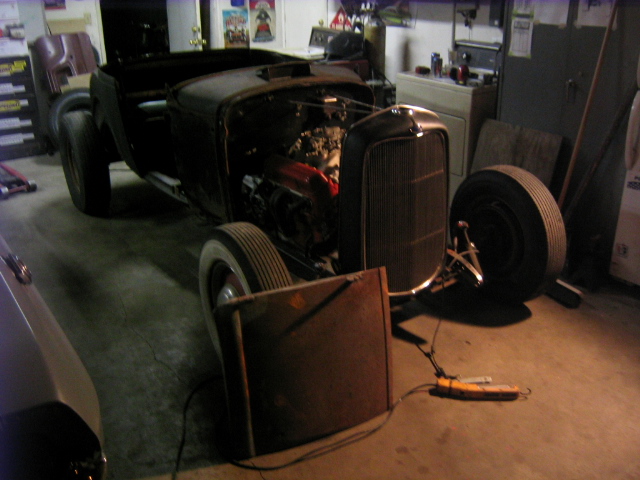 Just a little bit of mocking up, starting to look like a roadster!!
---
May 17th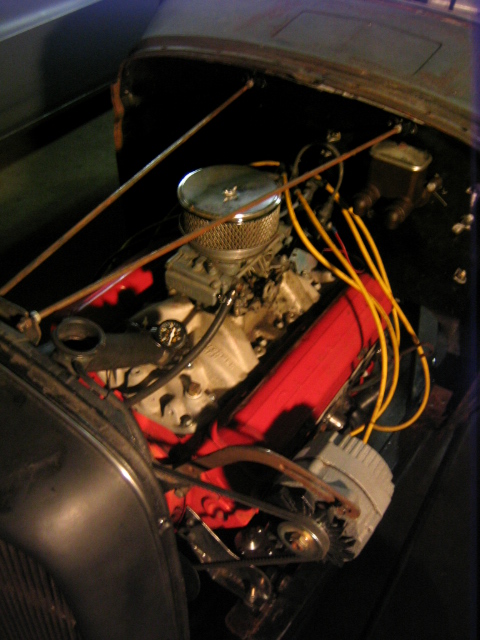 At 2:00 AM Dan and I finally got the thing fired up! I need to do some tuning up so I get it idle, it ran great in the truck before I yanked it, I pulled the distributor, and I haven't had a chance to throw a timing light on it.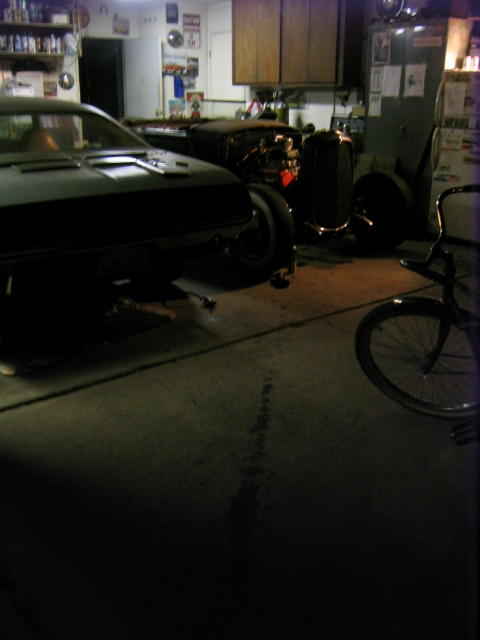 Amazing how far an open oil pressure port sprays oil when left open!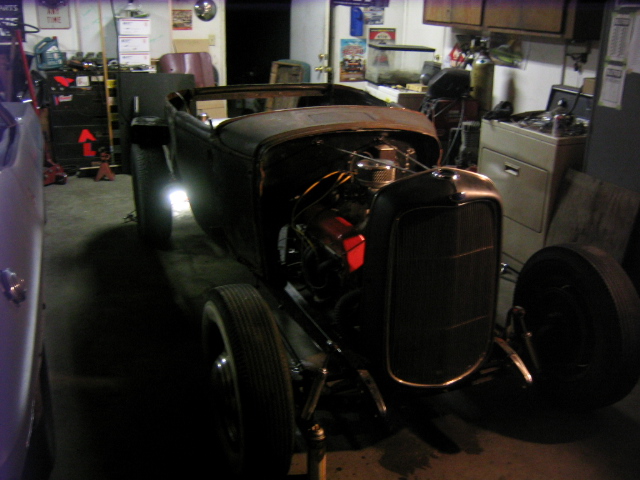 Just before I called it a night at 3:00 or so in morning.
Lots of other details to button up, but it's coming right along. I ran out of welding gas, so I'm at a standstill with a lot of things until I get some more gas.
---