waywardgarage.com
Beater 1956 Chevy 210 two door sedan
Thursday, May 30, 2013
---
So it's been a while so I figured I'd post a couple pictures and update y'all about my beater '56 Chevy project!
When I scored the tunnel ram for $60 the "dump in a running engine and tranny" plan snowballed into "gee, let's port the heads, install a lumpy cam, headers, and other fun bits".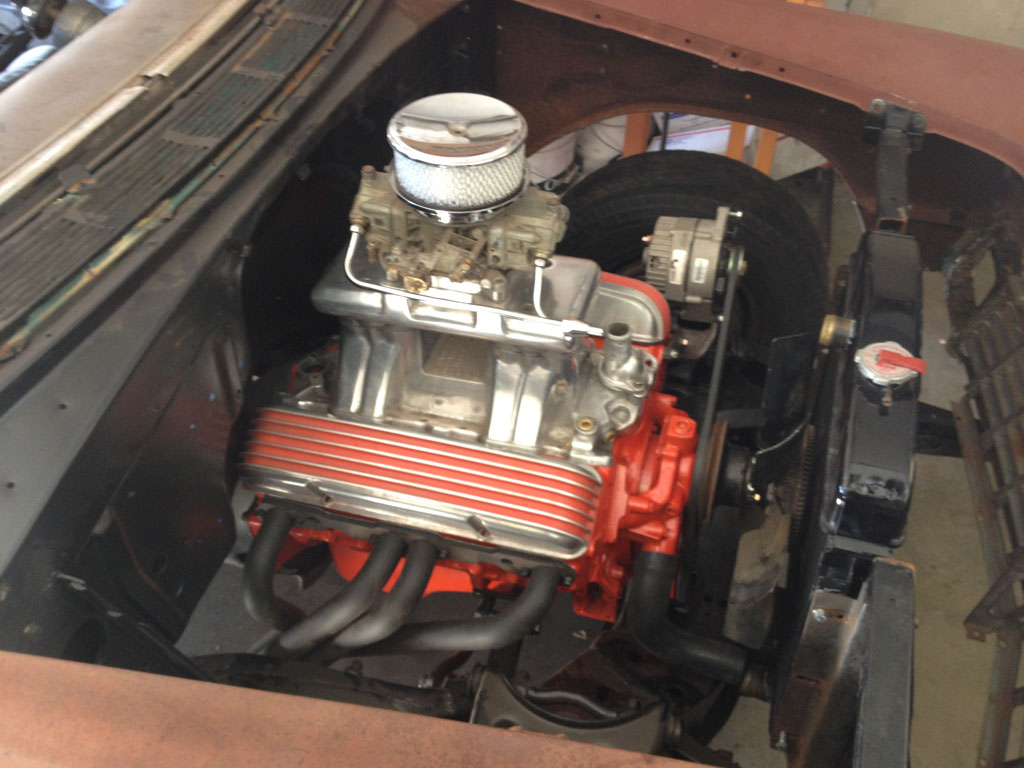 I should be firing it up and breaking in the cam real soon, just waiting to wrap up a few little details, install the distributor/wires, rebuild the carb, and flush the water jackets.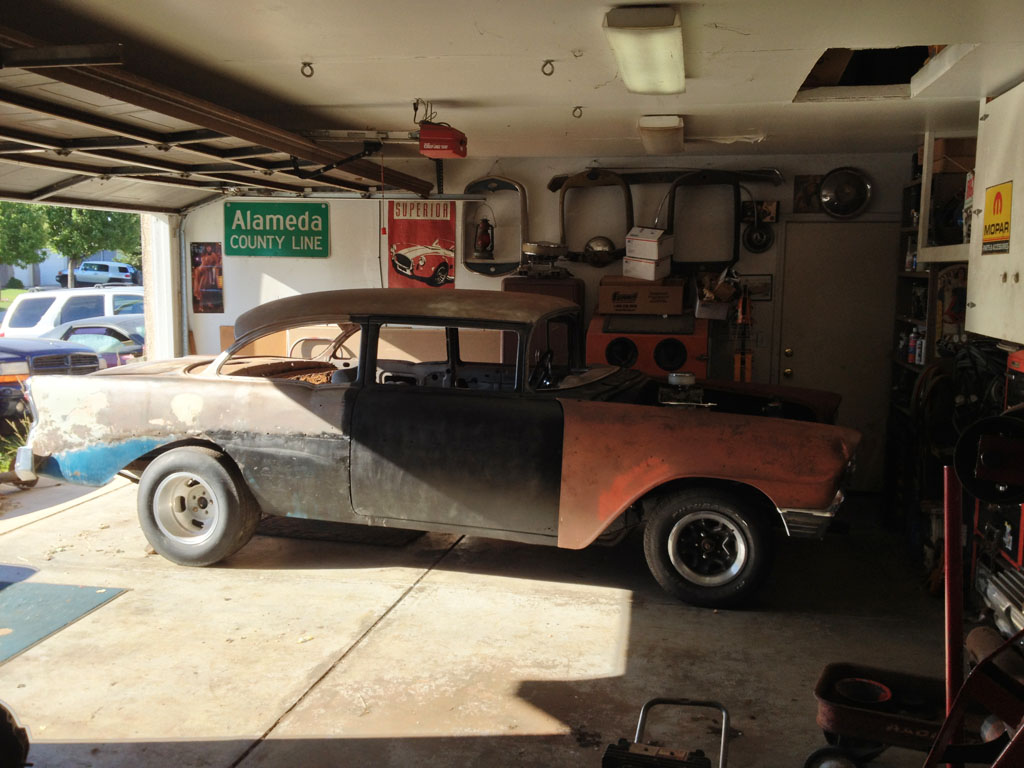 I got lucky and traded a rebuilt Rochester Quadrajet for a set of huge ass slotted mags, 15x10s and 14x7s. The front wheels aren't on it the picture because the tires leak air, but soon…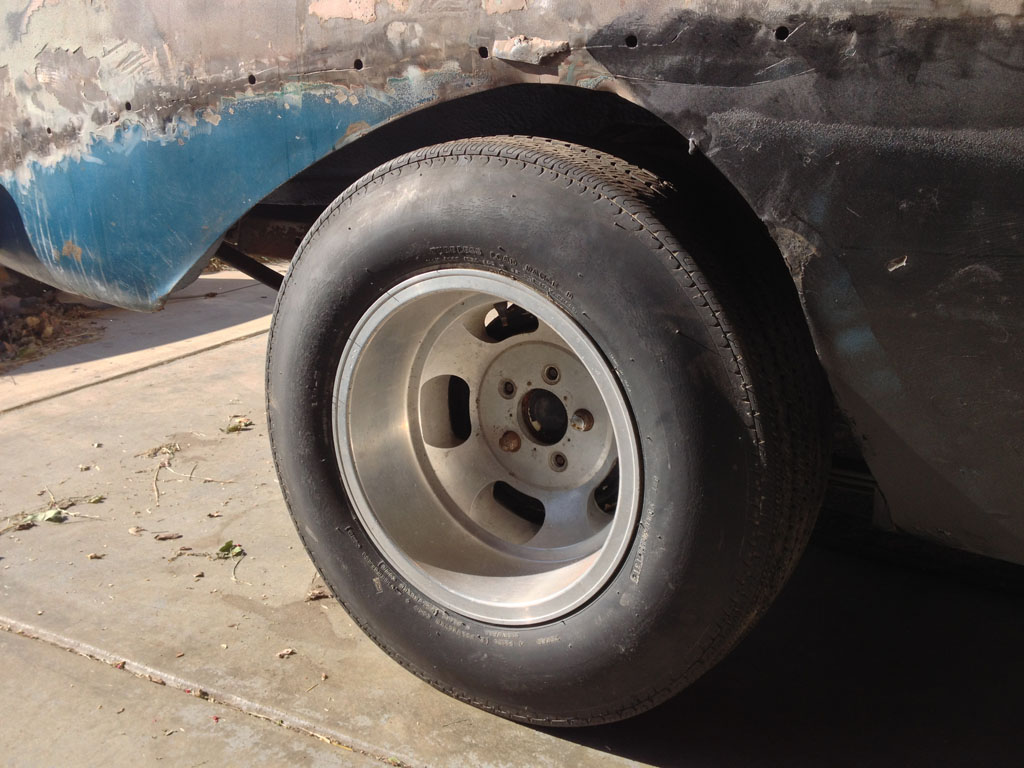 The quarter panels are shot, not only have they been replaced in the past, another previous owner chopped the wheel lip body line off!
I figure it must have been a mild "Kustom" as the door handles were shaved and filled with lead and welded on fender "skirts" are my only logical conclusion to the barbaric quarter panel treatment.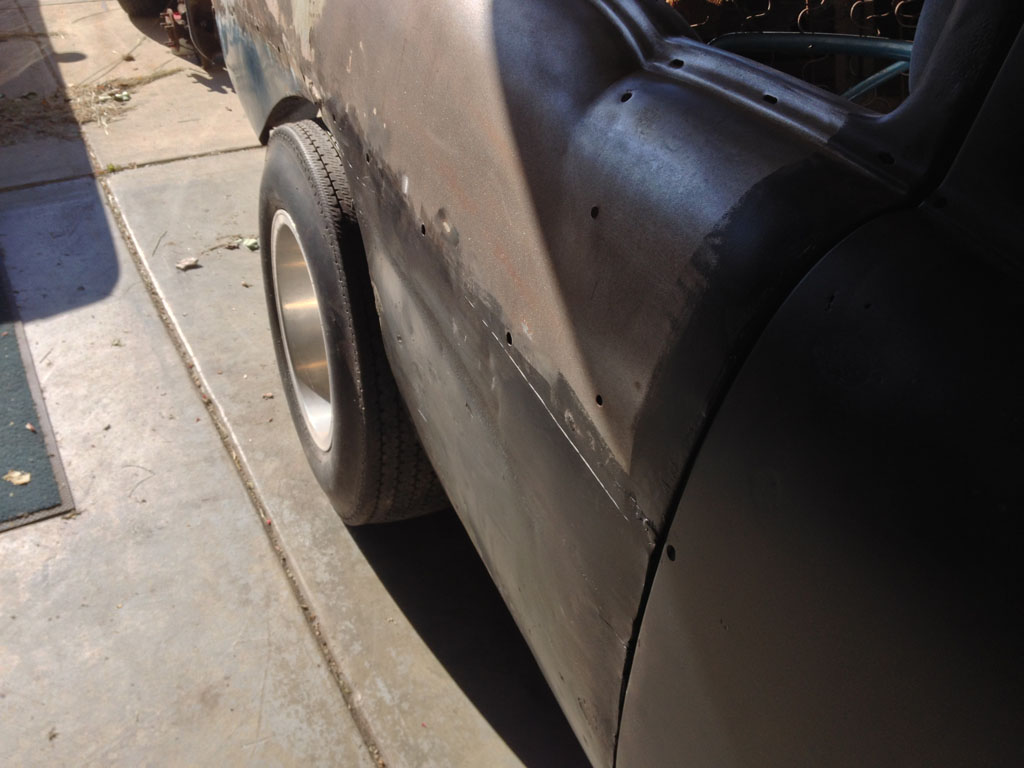 The plan is to drop the back end down several more inches, hammer out the quarters as good as I can, bondo then radius them to fit the tires.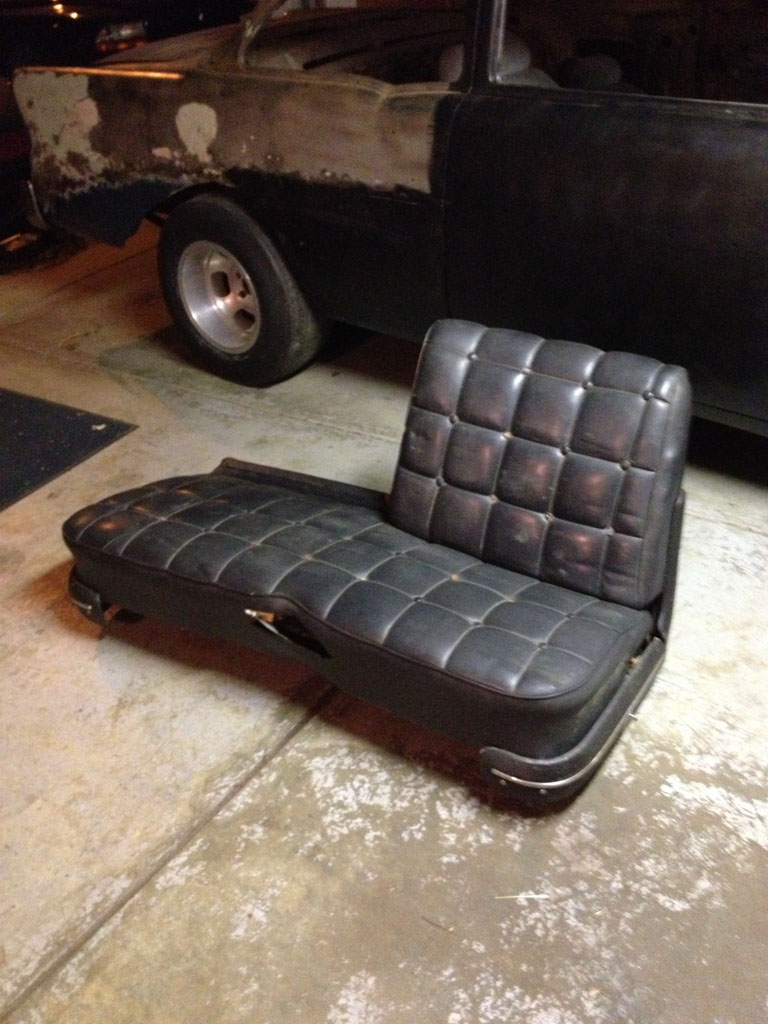 I scored this 1957 Chevy two door seat from the Goodguy's swapmeet for $75, if I can find a back piece for the passenger side I'll be good!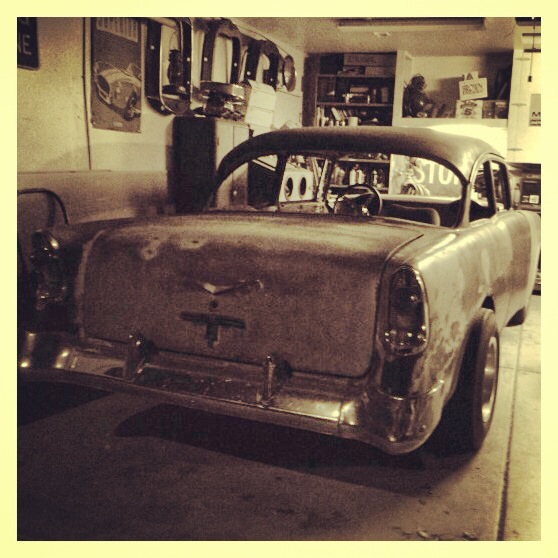 The rest of the body isn't too bad, after it moves around under its own power I'll clean and paint the interior, get the front, rear and quarter glass so I can drive it while I work on the exterior.
Not exactly much to look like yet but I'm making steady progress on it and hopefully be able to be driving it by the end of summer!
In 1956 the average income was $4454.00 a year.
The average house was $11,725.00.
Milk sold for $0.97 a gallon, gas for $0.22 a gallon, and bread for $0.18 a loaf.
The minimum wage was $1.00 an hour.
This 1956 Chevy cost $1912.00 and had a production run of 205,545 cars.