waywardgarage.com
1956 chevy 210 two door sedan - updates and first test drive
Sunday, October 5, 2014
---
Been a while since I posted any updates on this one; Over a year to be precise. Last update on this hoopty rig was May 2013. Been a busy year for me. Wrapping up a divorce, raising a lil dude, build crap and other crazy shit takes a bite out of your time.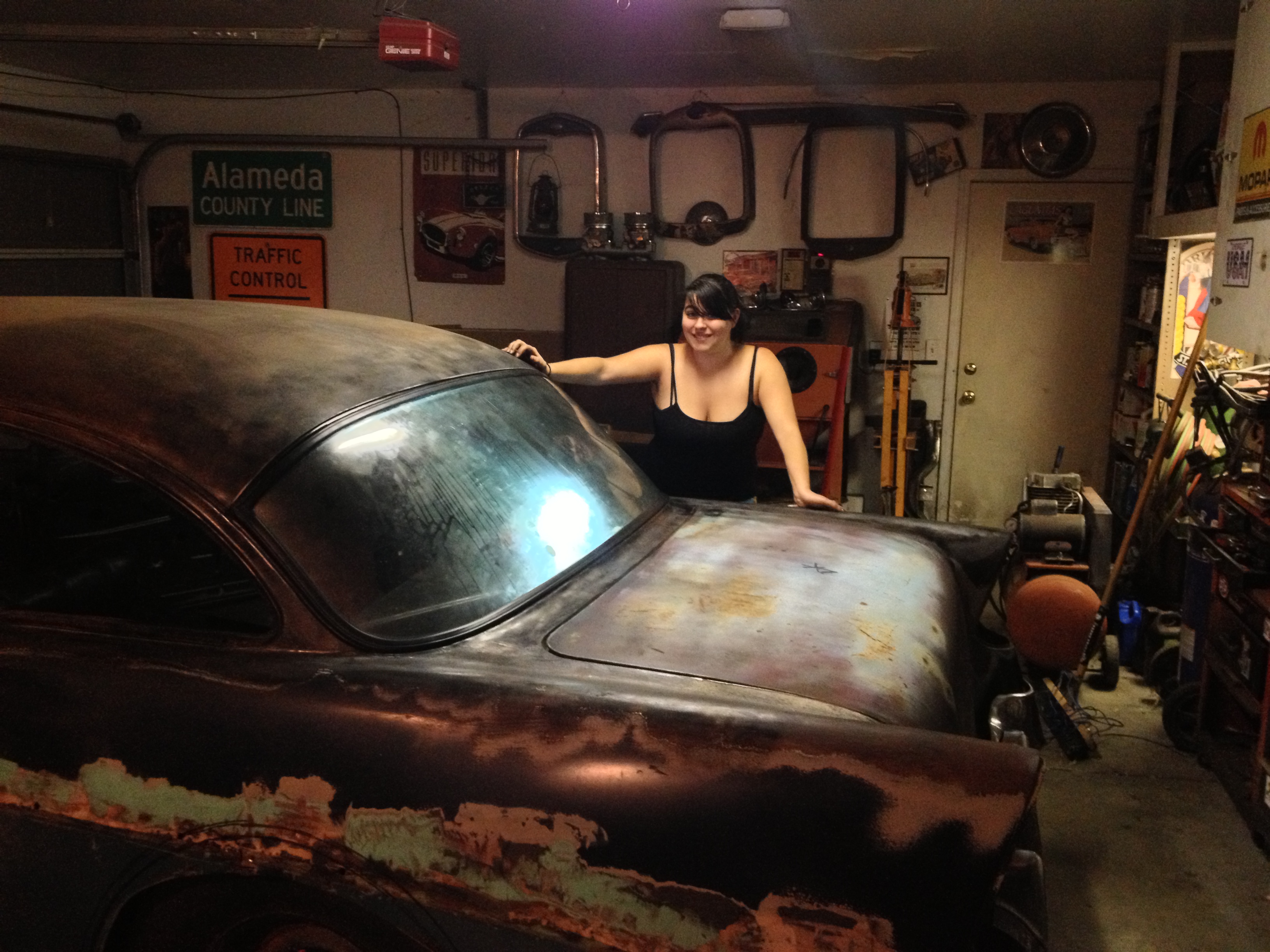 I tossed in a rear window I scored in a trade for a spare gas tank!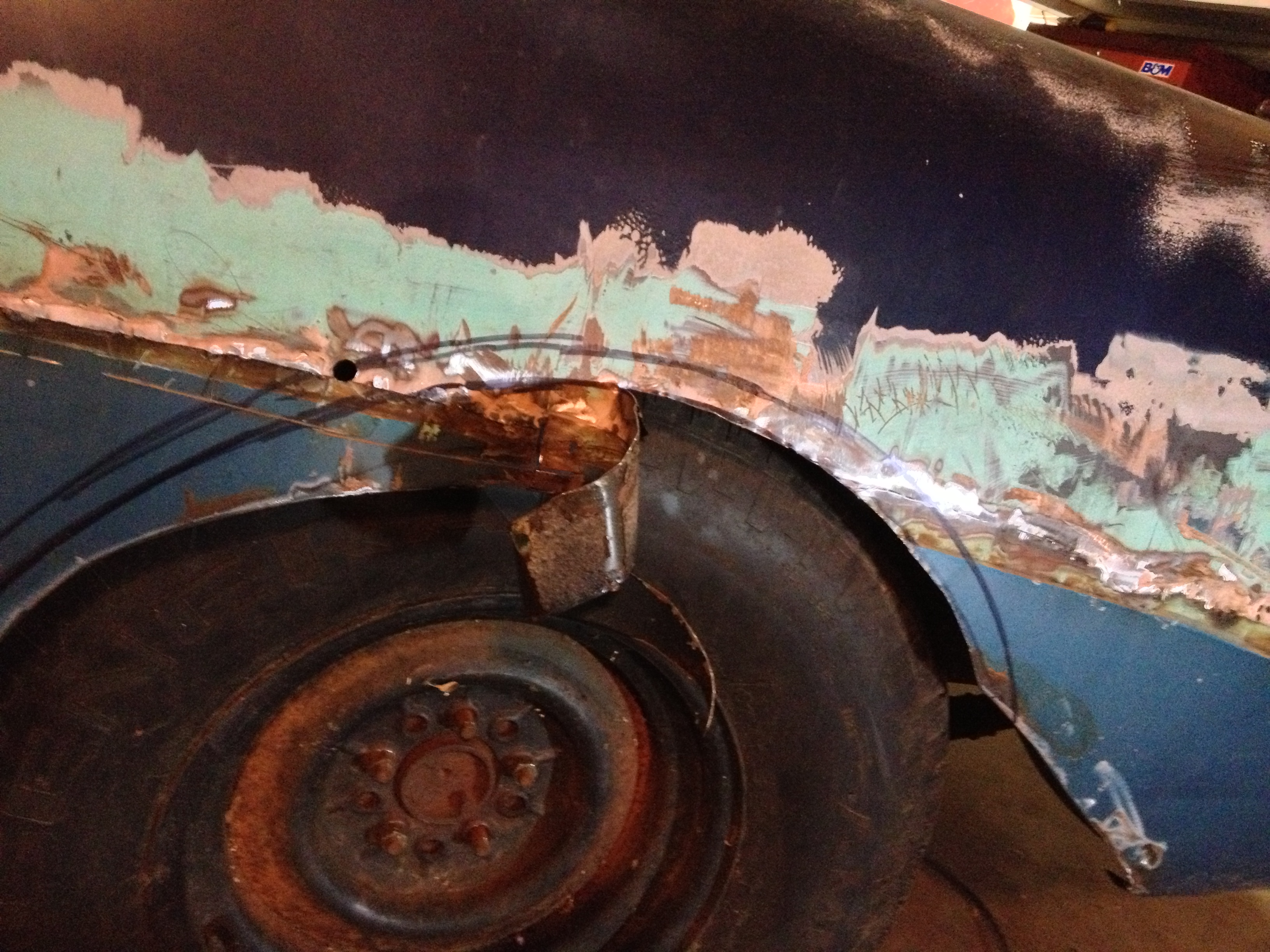 I also became one of the few individuals whom have ever used tin-snips to radius the wheelwells on a 1956 Chevy.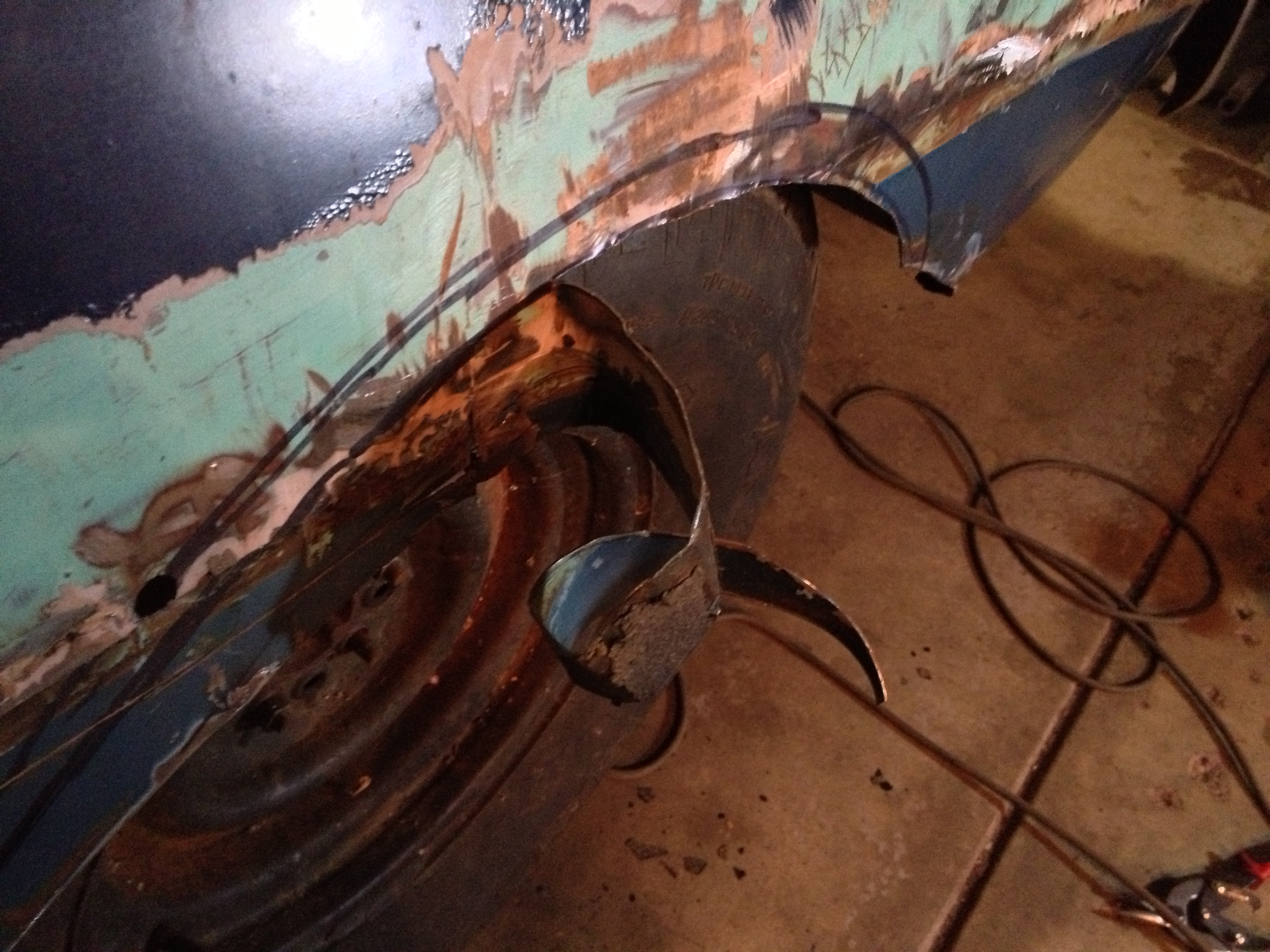 Mmmmmmmm redneck radiused curl-a-licous!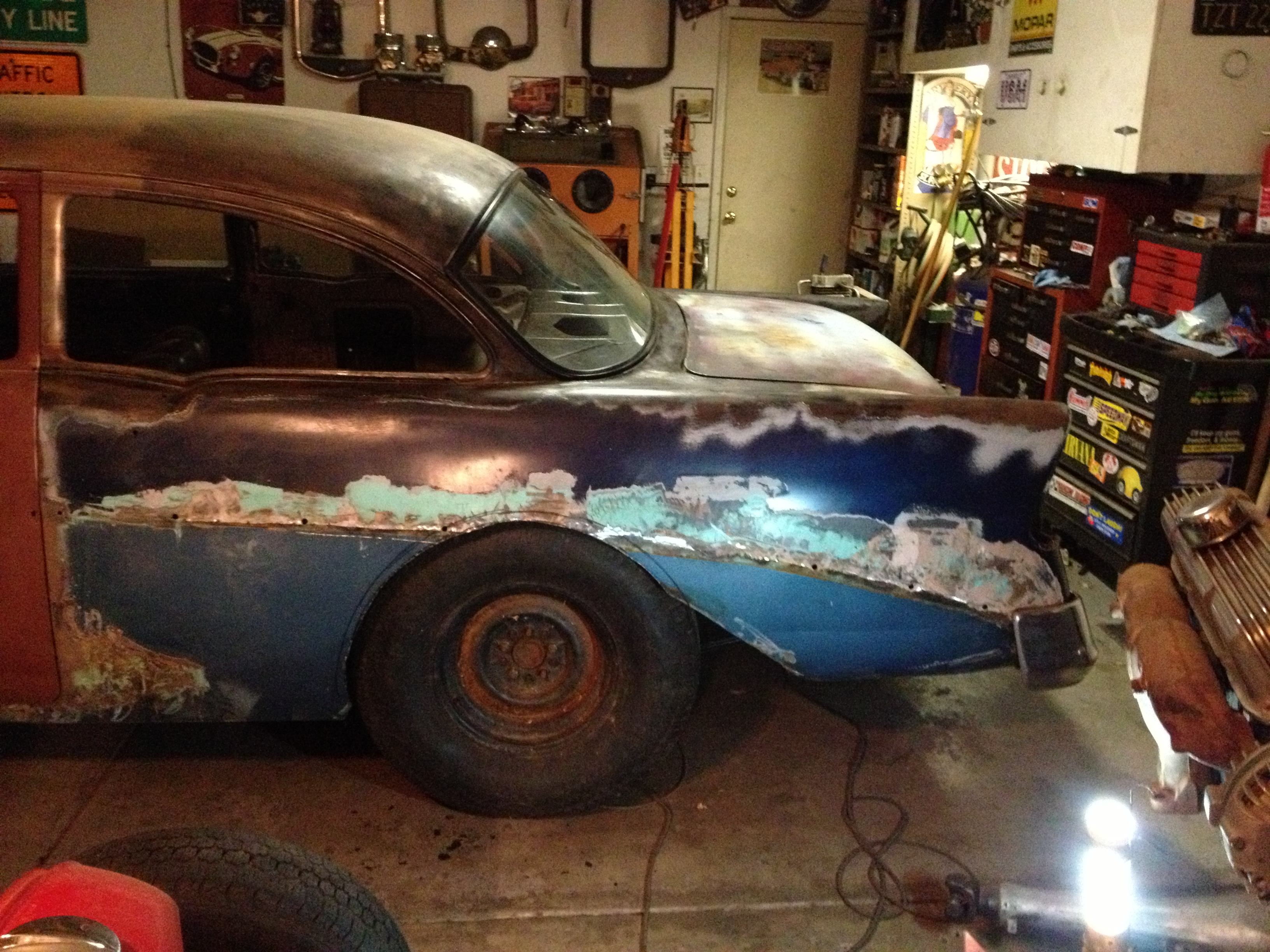 It turned out okay, though, and I plan out finishing it up later much nicer…
---

Mopar 8 3/4 Rearend Install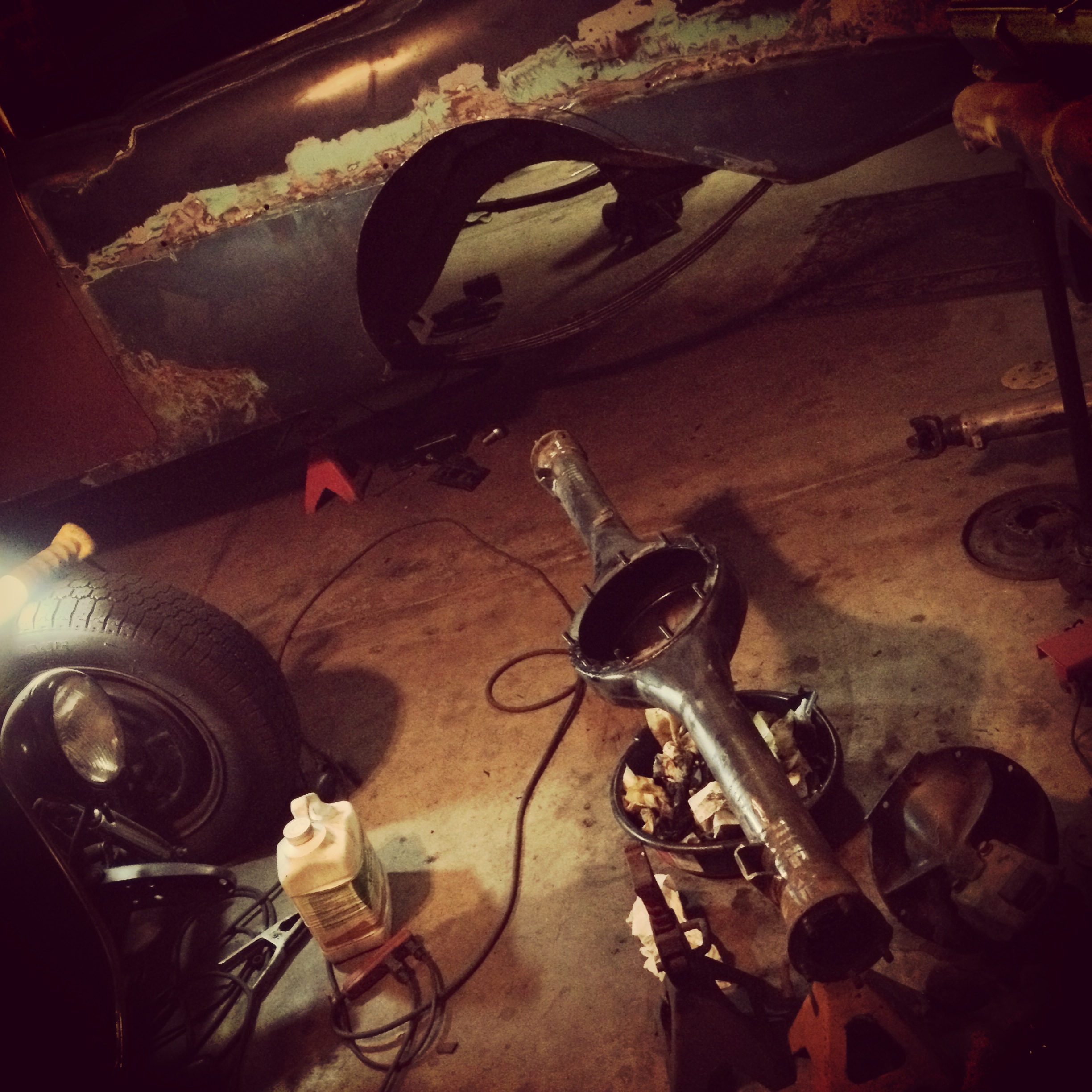 Honestly I couldn't think of a better rearend to use in any car, frankly. They are plenty strong, I've wailed on the mercilessly in 440 powered Mopars and have way less parasitic loss than a Ford 9″ or the Dana 60. (Car Crapt magazine tested them years ago)
I filled it with a 3.91 limited slip dropout I took out of my Challenger when I swapped 3.23 limited slip into it. Should make for a nice fun combo with the tunnel ram!
---

Supercharger Score!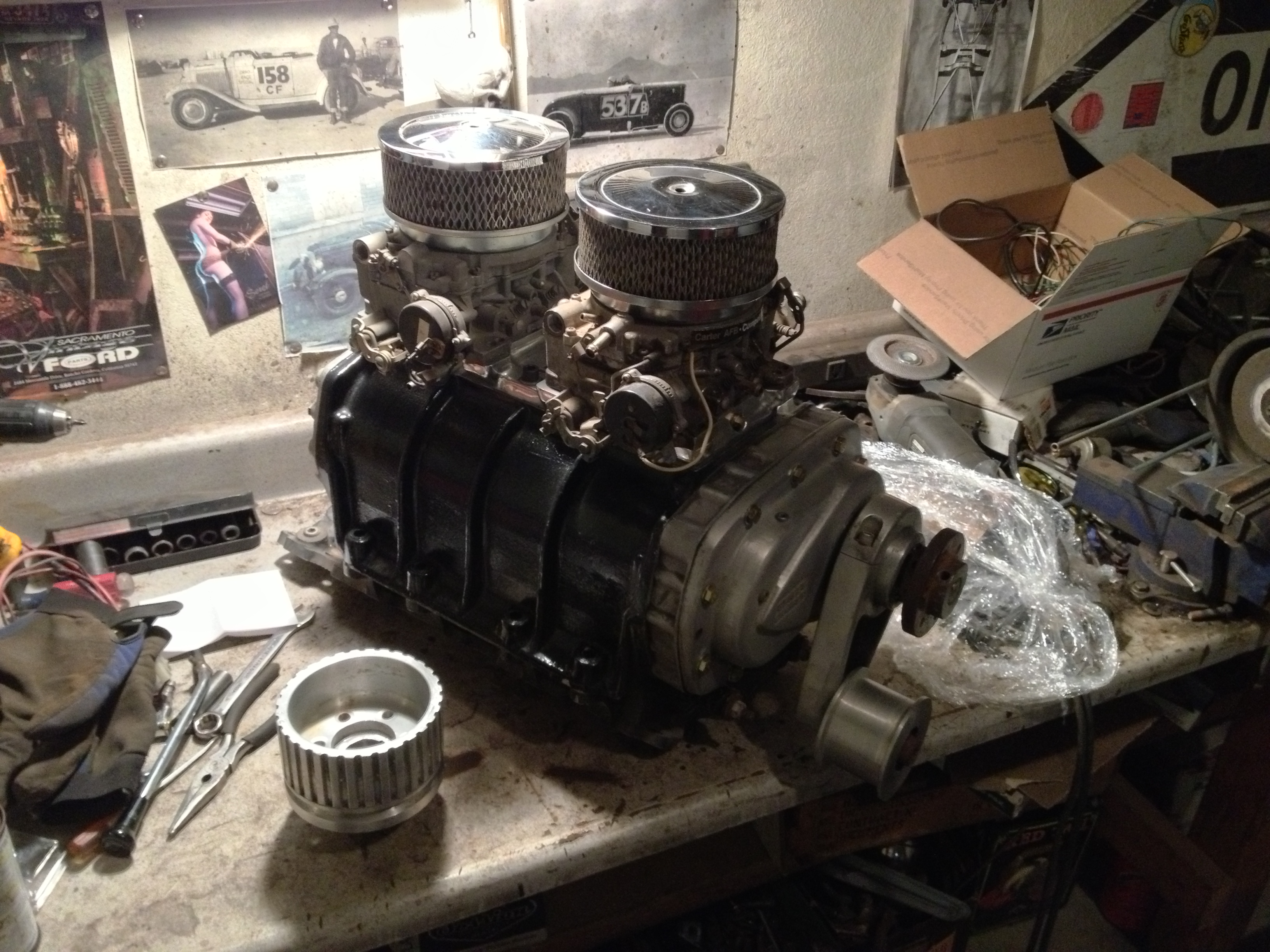 So then this popped up…. A 6-71 supercharger and most of the parts to get it on a Chevy small block. Also collected a manifold for a 440, because, well, after all…….what 1956 Chevy can't be improved by installing a big block Chrysler? Of course, that'll be a story for another date, likely after I donate the connecting rods in the small block Chevy to the dumpster gods!
---
---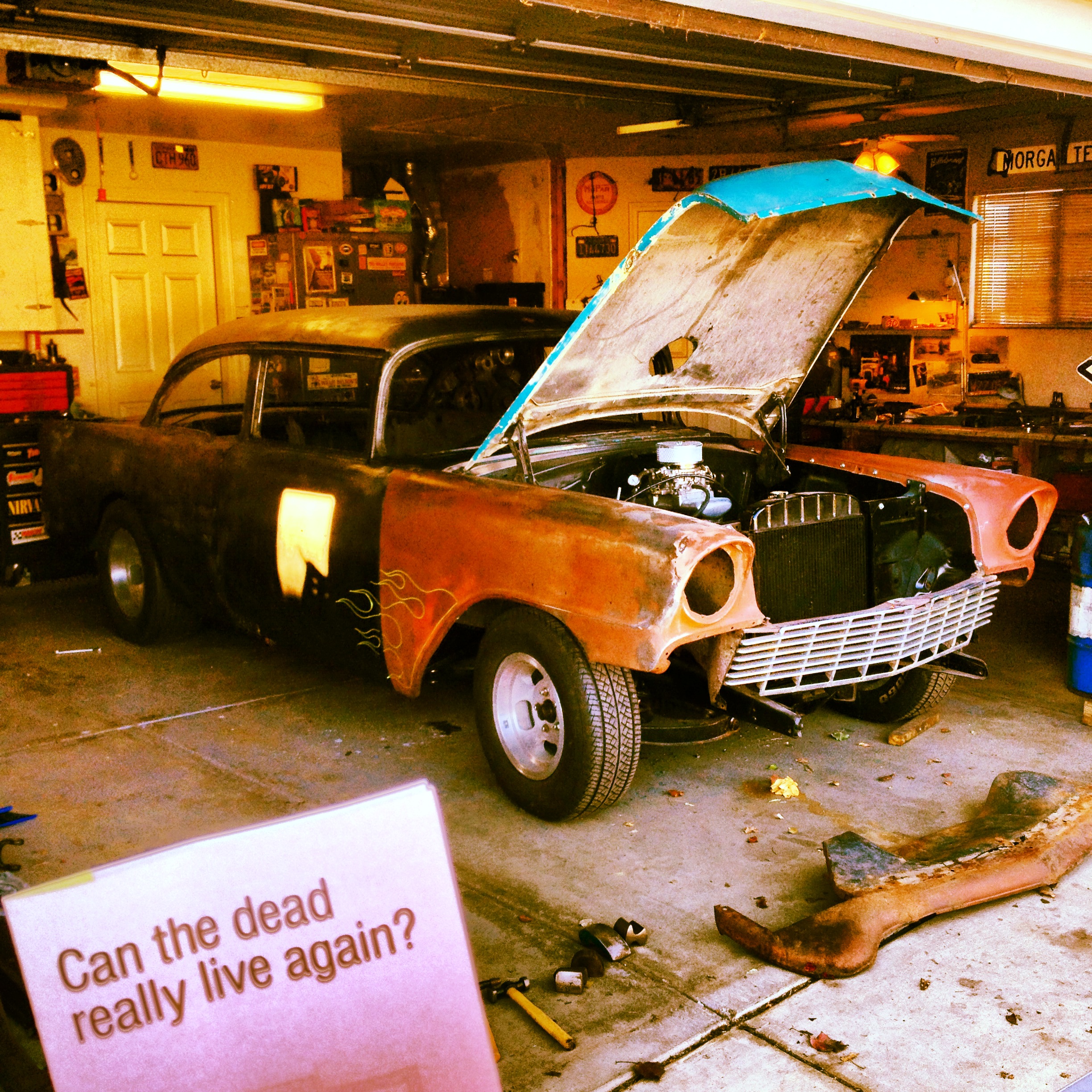 (thank you random jeebus people for the aptly timed flyer delivery)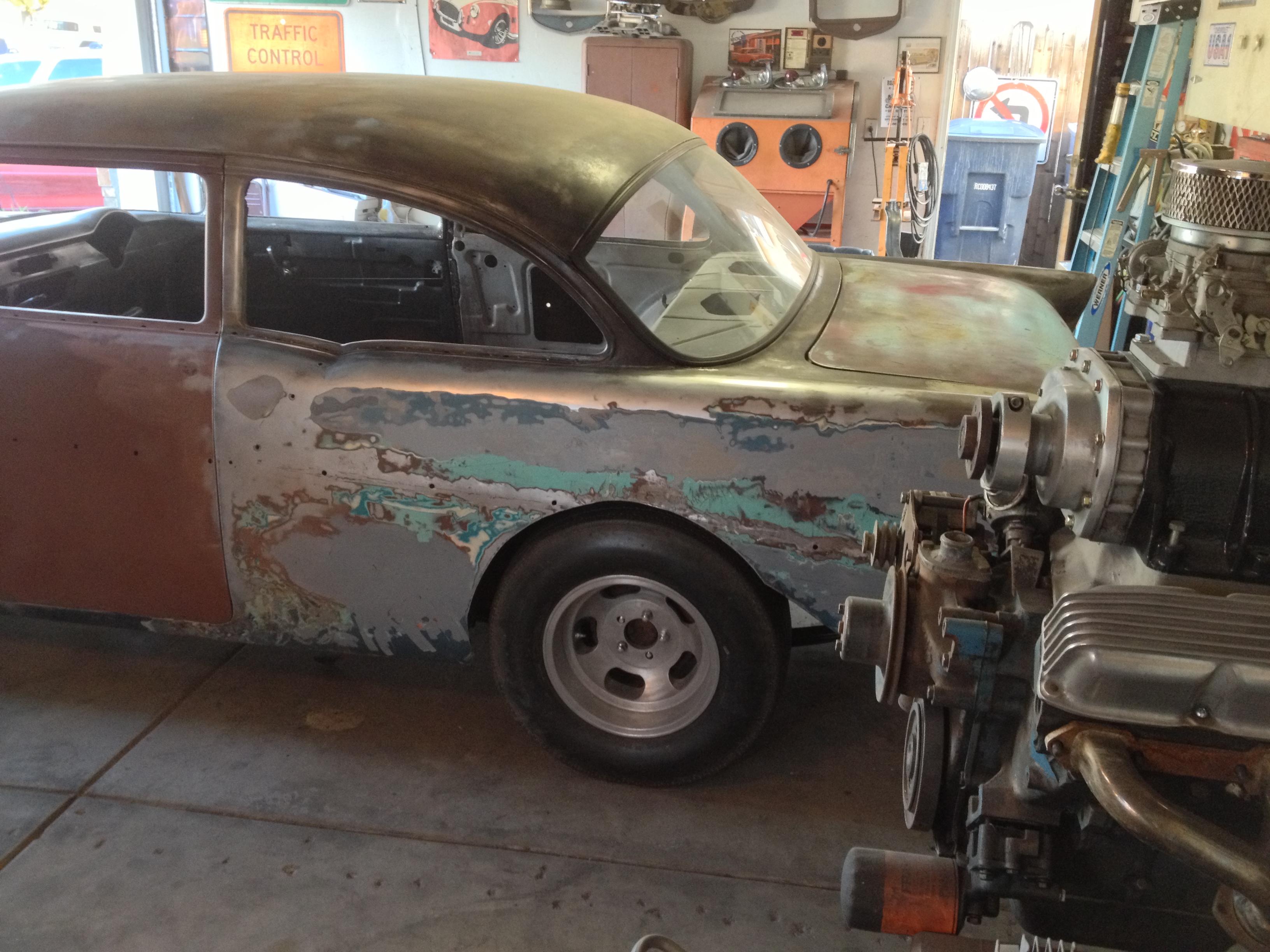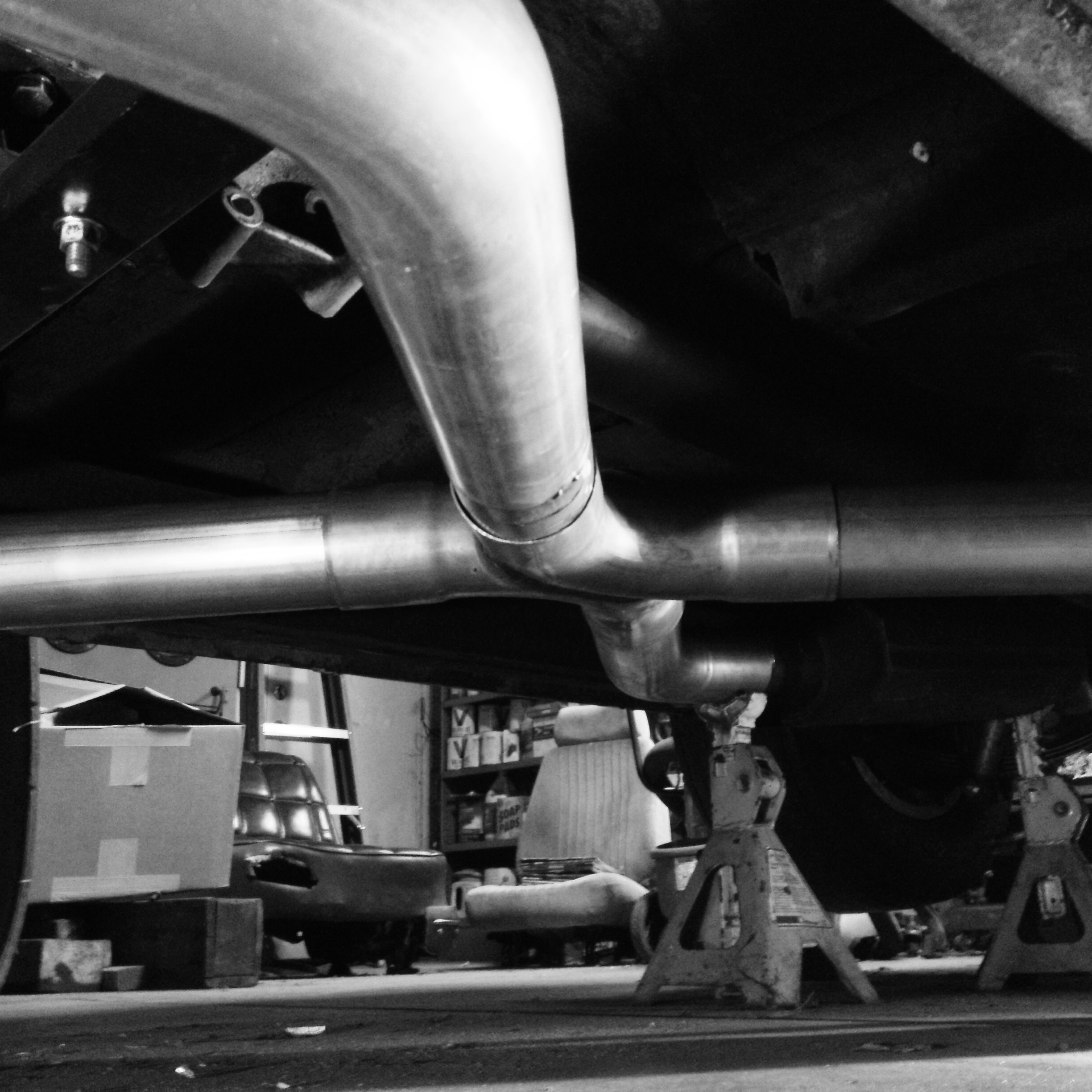 Three damn inch exhaust. I bought the pipes, mufflers and turndowns from Kyle, he got them from Greg from the extinct Ranchero Gasser project, and I added the crossover from Summit Racing. It sounds deep at at idle and really roars above idle.
---
There's supposed to be a movie here…. but apparent Apple iProducts load their files sideways, so to save the kinks in the neck… I'll upload it later…
Here's a picture right after though!