High-Performance Parts Hauler: 1964 Chevrolet El Camino
Chevy 283 4 barrel, Turbo 350, 10 bolt w/??? gears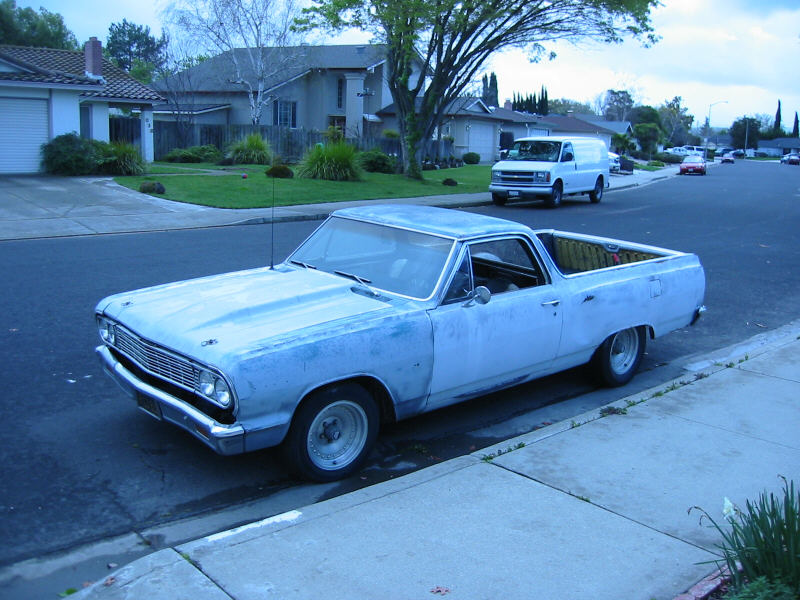 I really like this Chevy, nice power in a smaller GM A-body. My old "El Camino" felt like a bloated elephant on rollerskates compared to this lil' one. Not many plans for this, clean up and reshoot the primer, replaced the wheels with Torq Thrust D's, and call it good!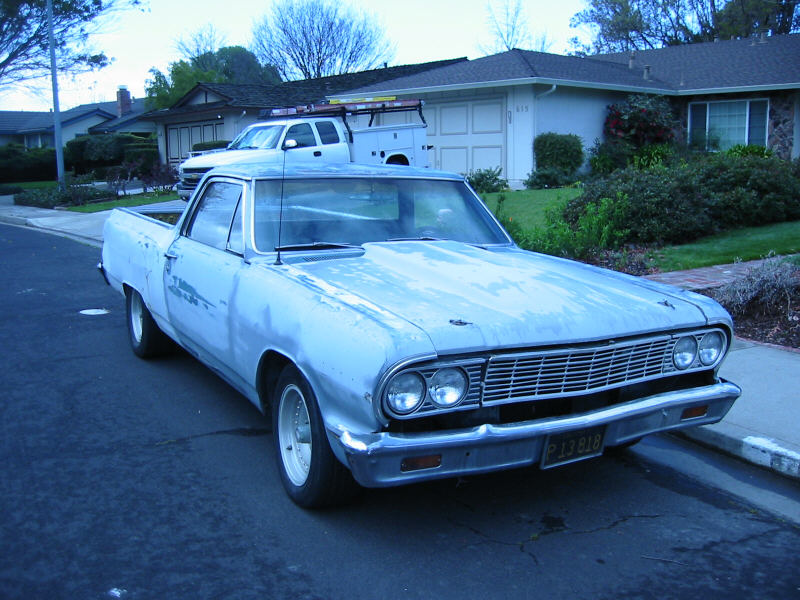 Some damage, but I'll get it fixed up. Chevrolets are great because of the cheap and available parts.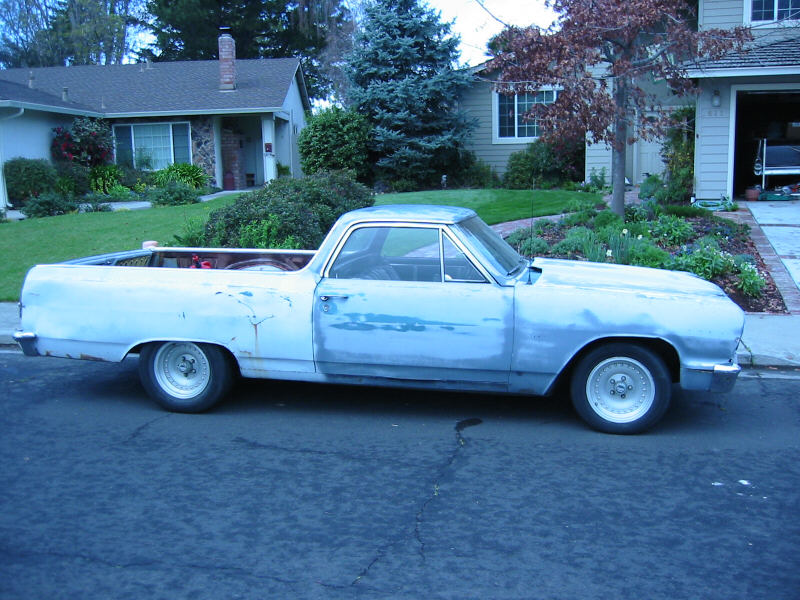 Dig that 'glass Cowl Induction hood.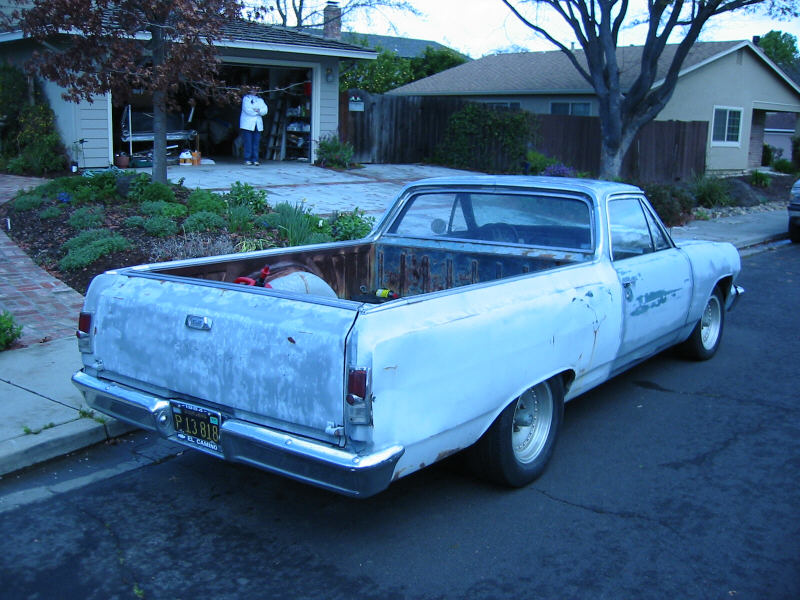 It's still got both original California black plates.