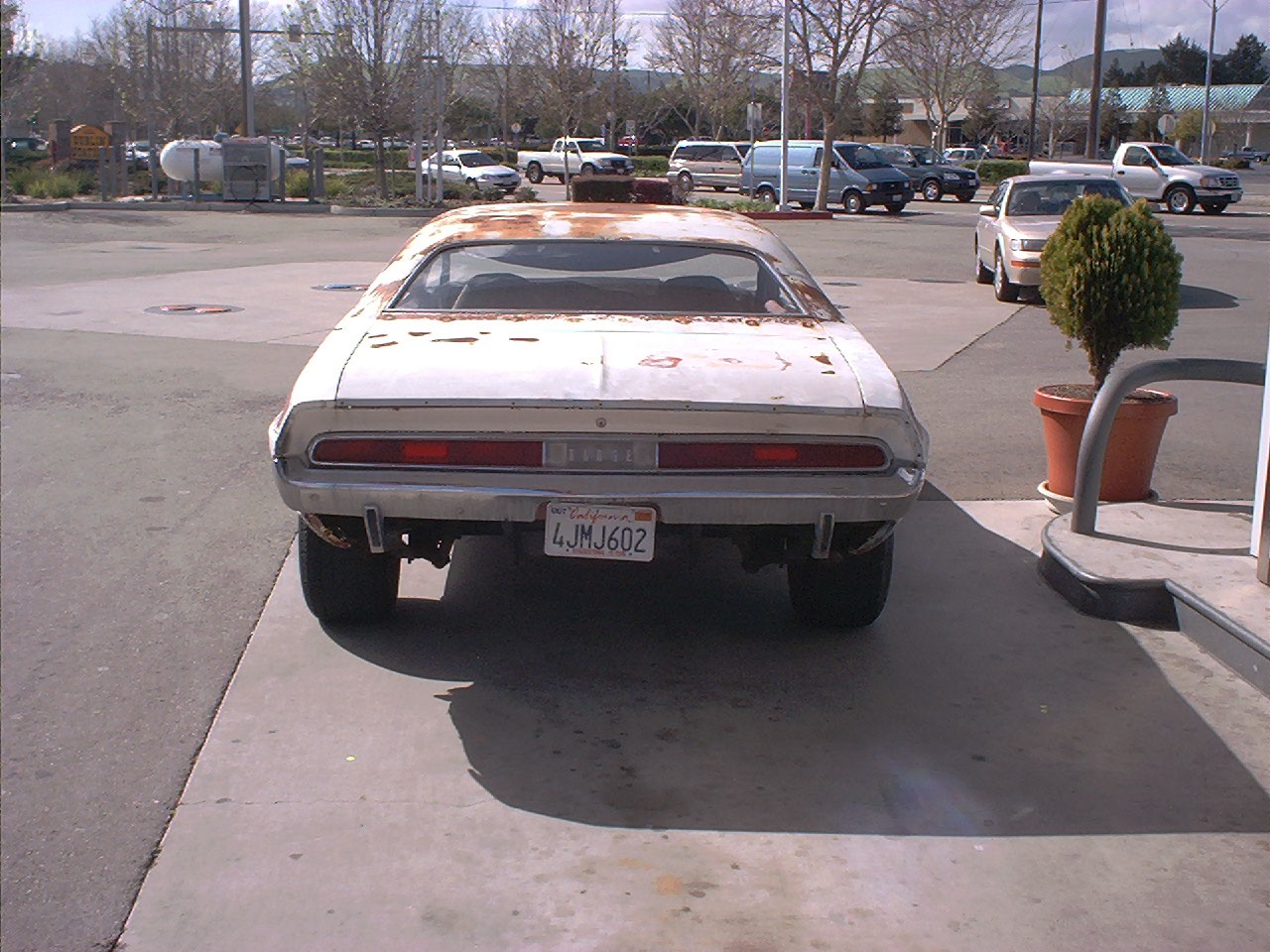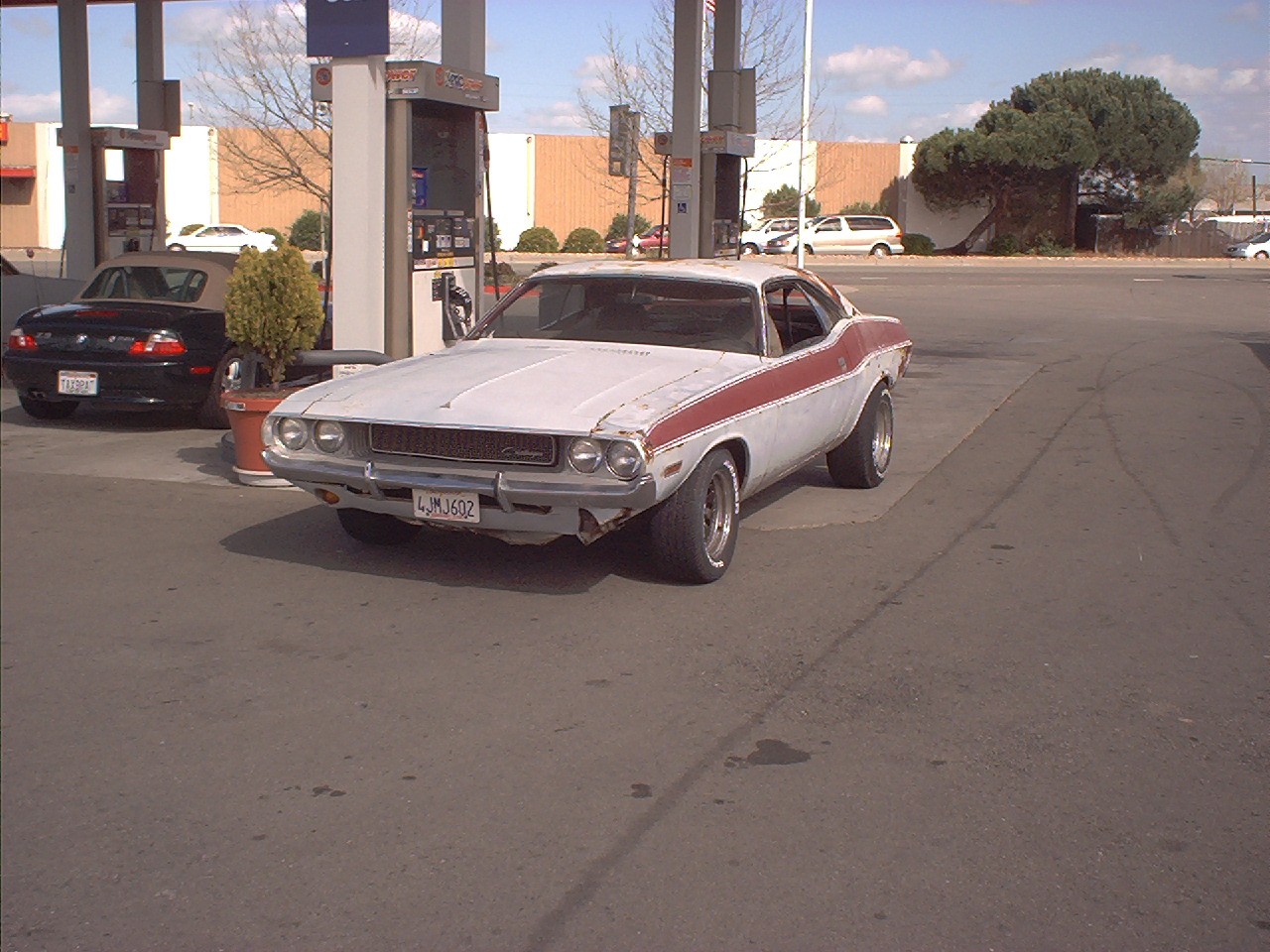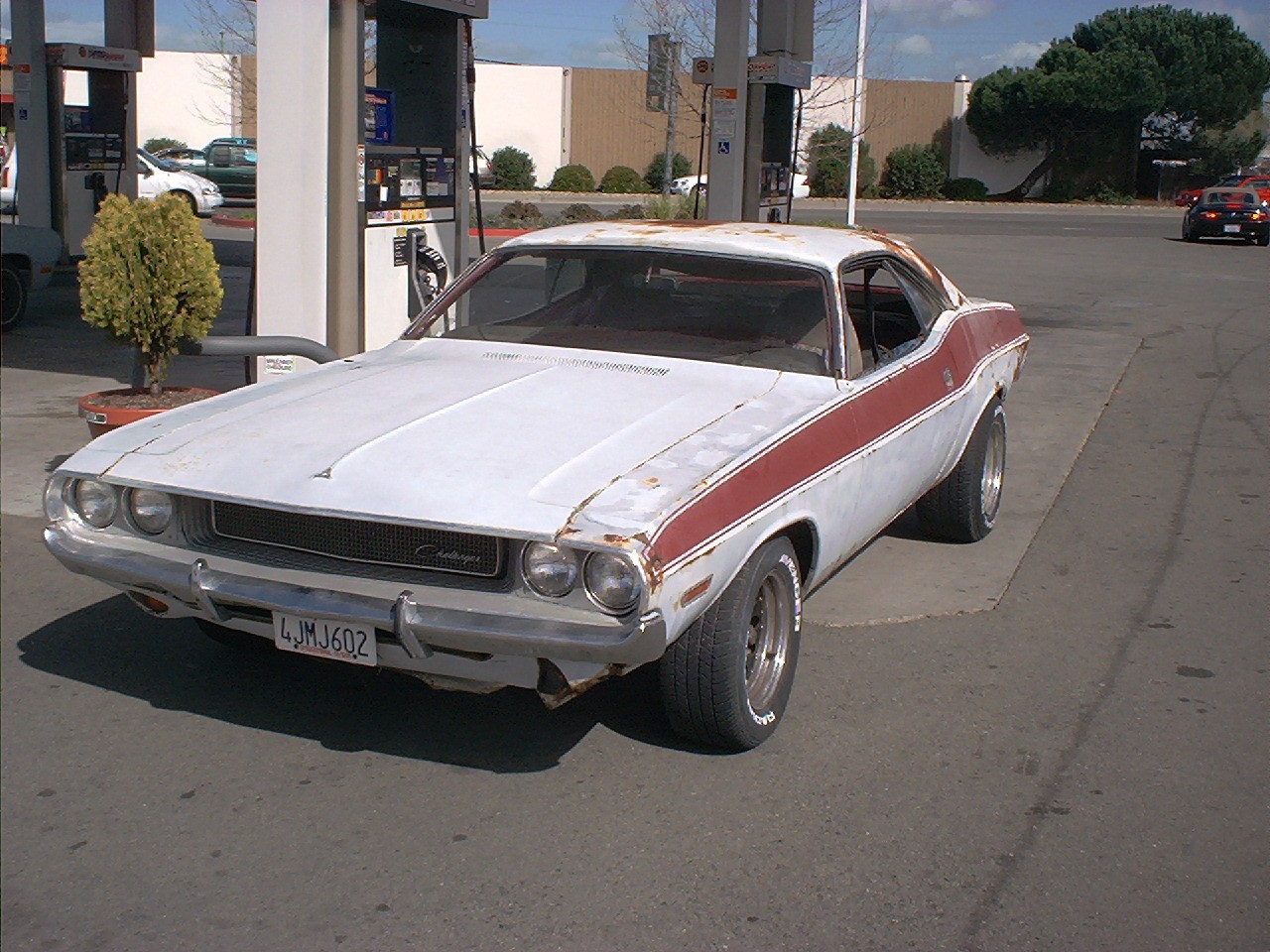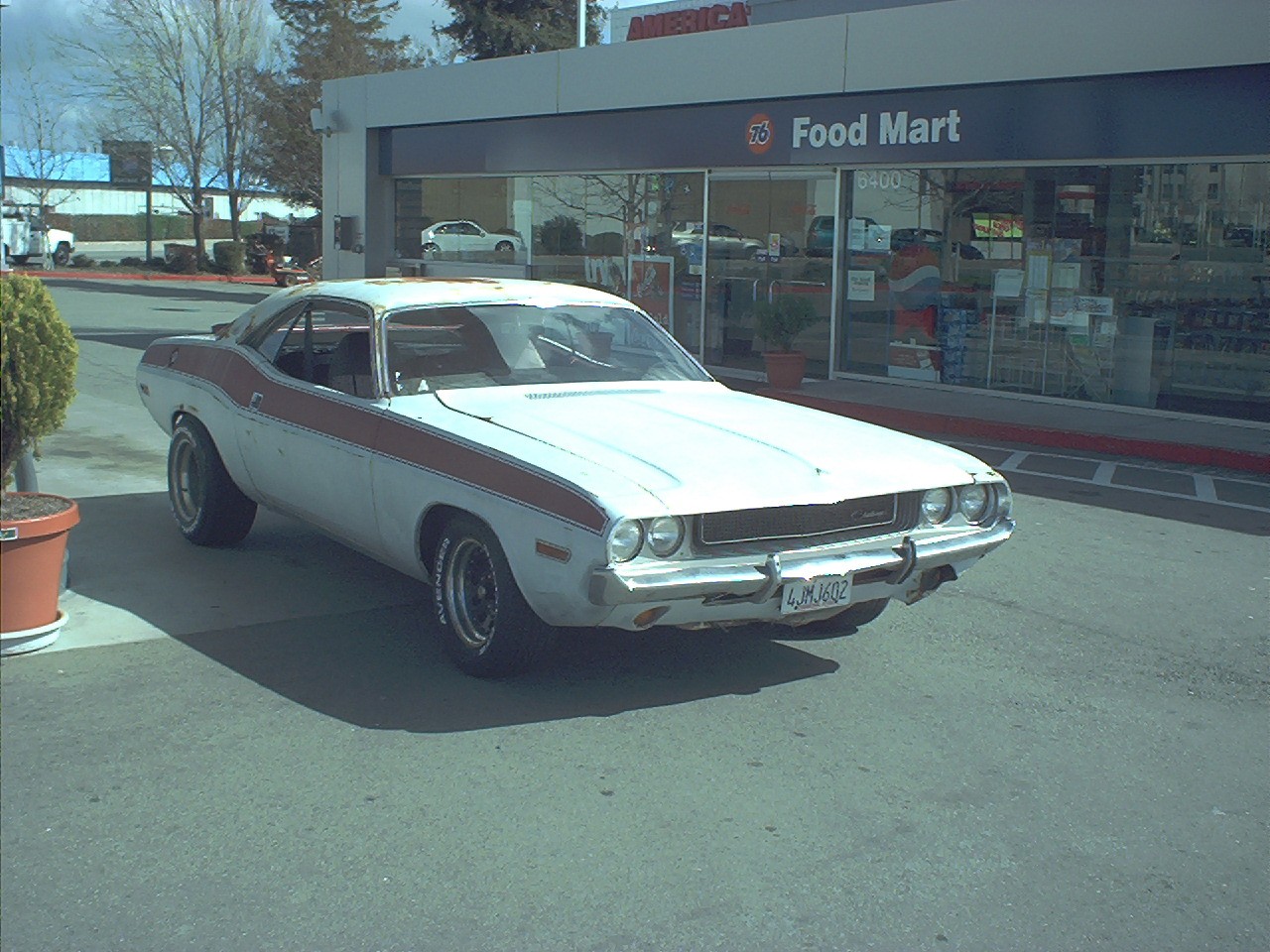 Well, me and a friend had just picked up a cheap Holley 3310 in a nearby town, ironically from another Mopar guy, and decided to stop at the local hobby shop. When we were leaving a gray primered car ass caught the corner of my eye. It looked like a Mopar, so I drove by. It was a 1970 Dodge Challenger, grey primer with black primer R/T stripes. I had a stock hood, mashed fender/valance, and rot in the driver's corner. But it was a Challenger!!
The owner sees us checking it out, and comes out to talk. He wanted a Challenger, but not a project that big. It was perfect for me, so I bought it on the spot. I asked if it was for sale, and he said he wanted the engine out of it, which was a '68 440 Magnum. He had a replacement non-Magnum 440 for it. I asked him how much he wanted for it, and he said $500. I was ecstatic. Nonchalantly, I said "Would you take so off that if we pulled the motor for you?". He took another $100 bucks off, and it was mine.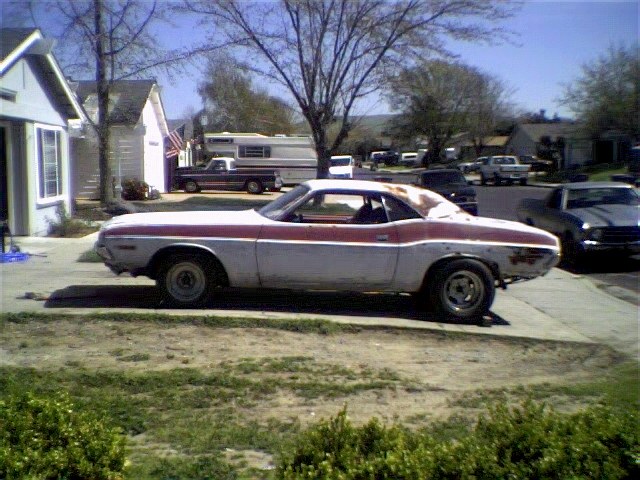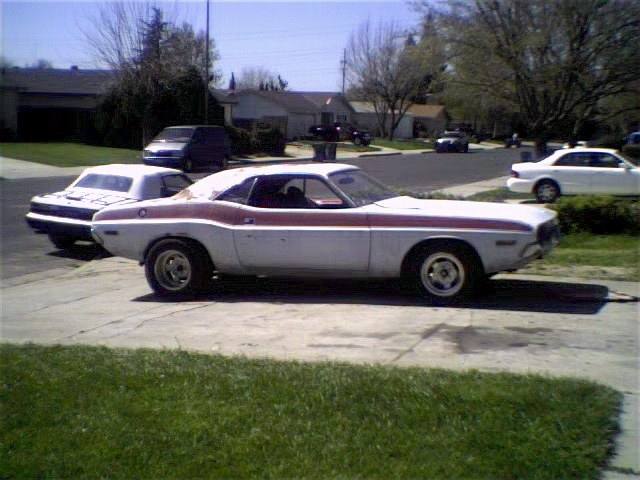 Here is the side view. Covered with surface rust, but nothing too deep. I look that stripe, can anyone tell me if there was anything like it OEM? Iknow it resembles the T/A stripe, only full length!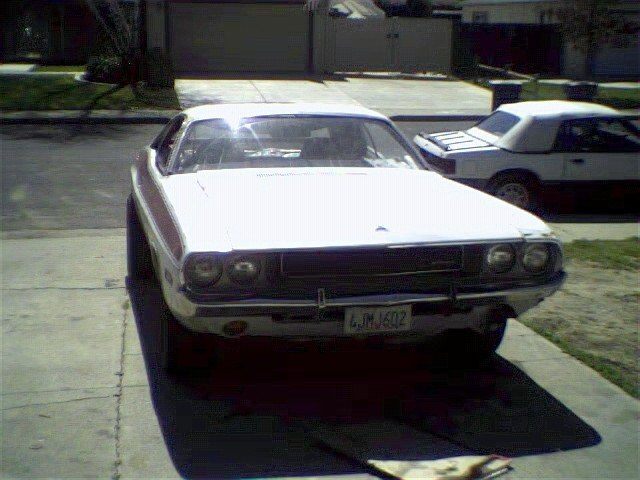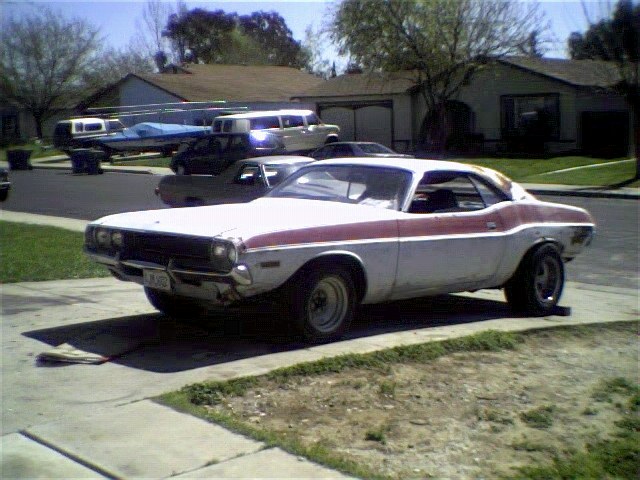 Here is the near perfect grill!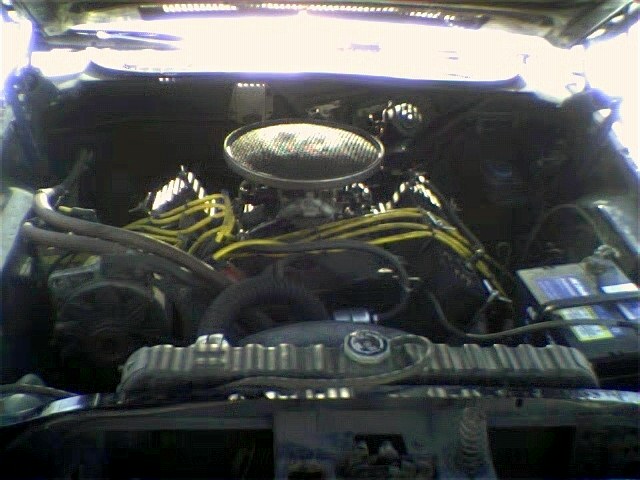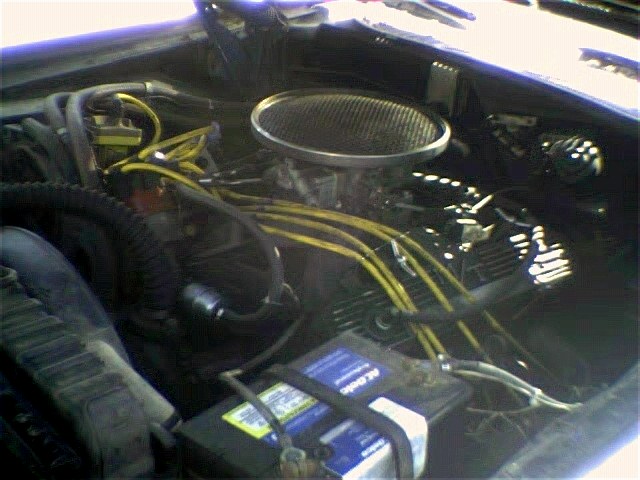 Here is the engine it came with. Headers, solid motor mounts, high-output alternator, nice ignition, some other fancy stuff....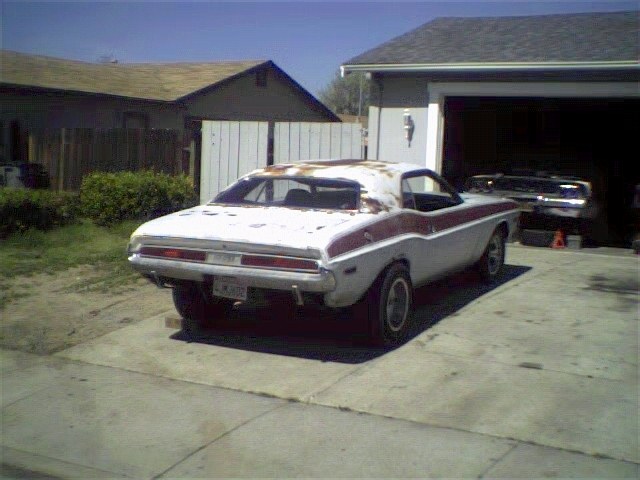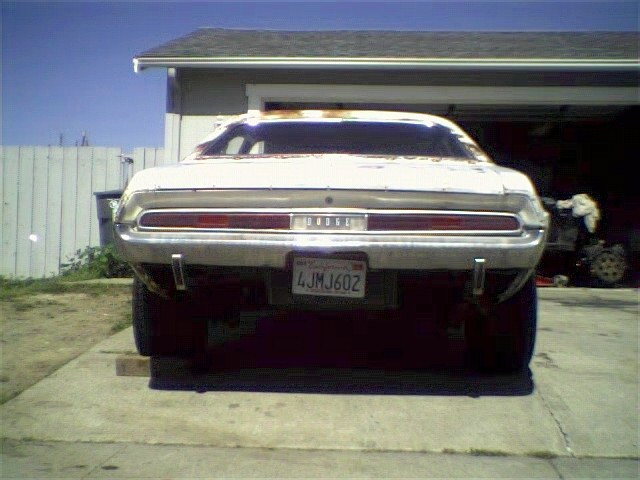 Here is the backside. No valance, but there's an 8 3/4 hanging in there, with rusty dual exhaust!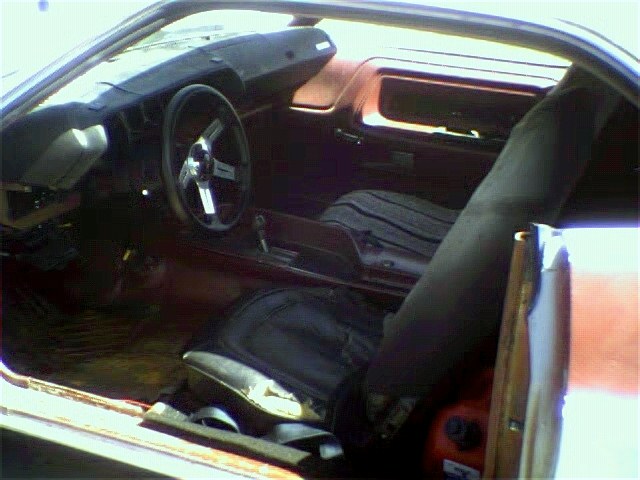 The interior. Needs general restoration, new seat covers, carpet, etc...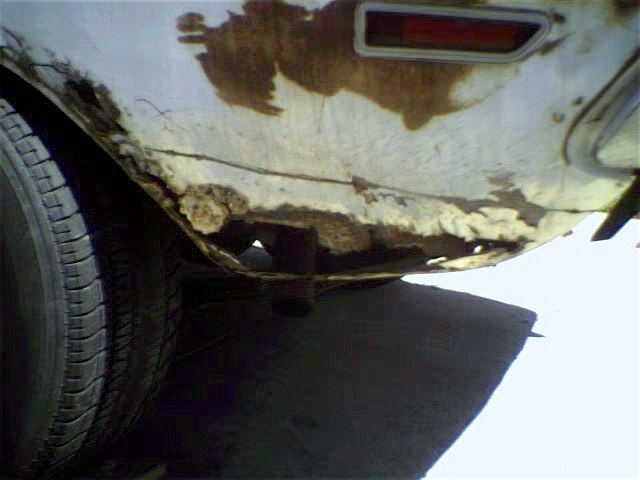 Here is the rotted out quarter panel. This will get fixed the right way, and soon!!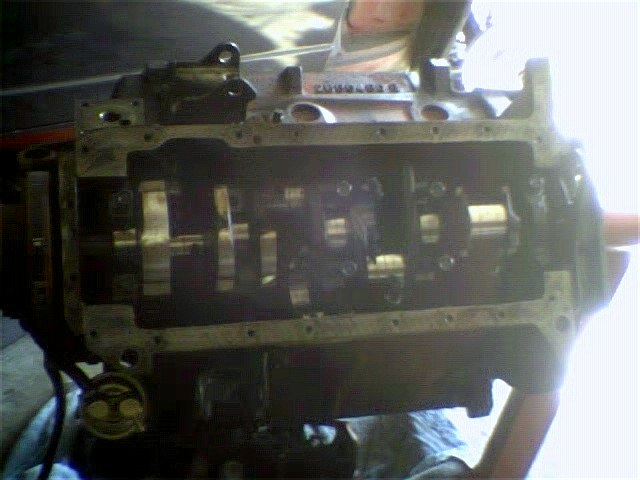 The day after I put a good tranny in it, the 440 dies in horrible grinding epiphony.... I always kept an eye on the oil and stuff, but who knows how it had been treated before I got it. A spun rod bearing finalizes its demise...