1970 Dodge Challenger

Stealing the 440 from the Model A!
---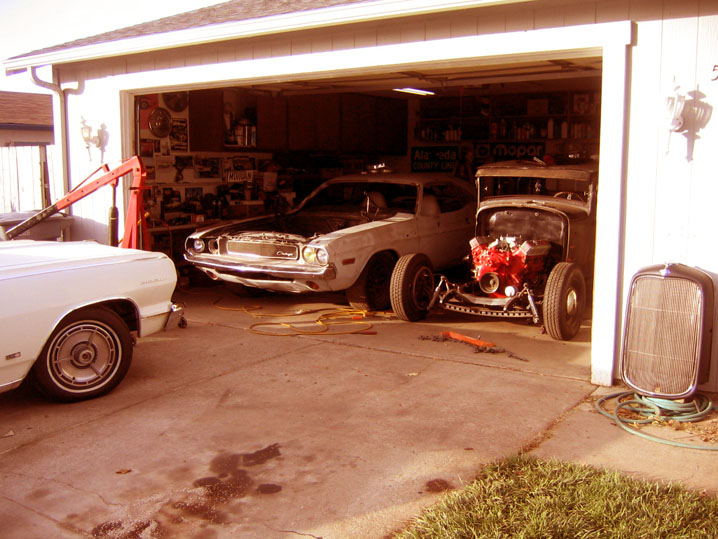 Just an quiet Sunday around the house.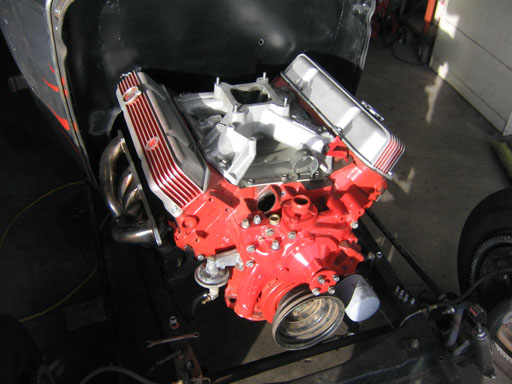 The 440 in the Model A.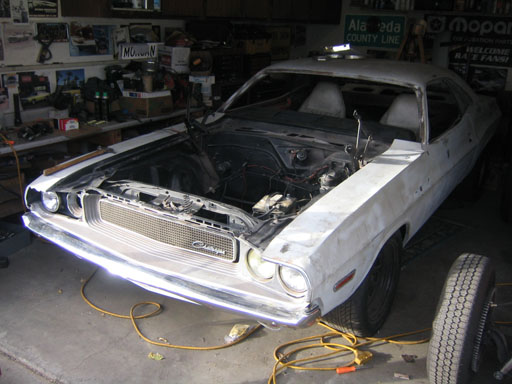 A quite empty engine bay in my 190 Dodge Challenger.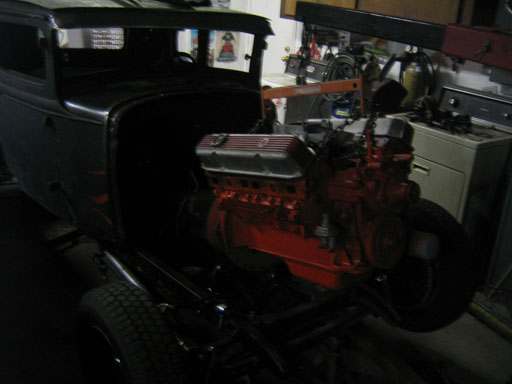 What's going on here?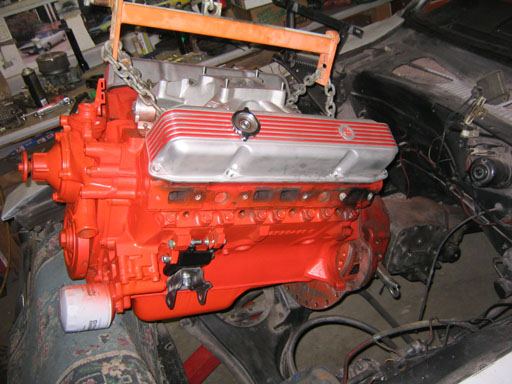 The scariest part was hanging all that weight over the grill and radiator support.... In she goes!!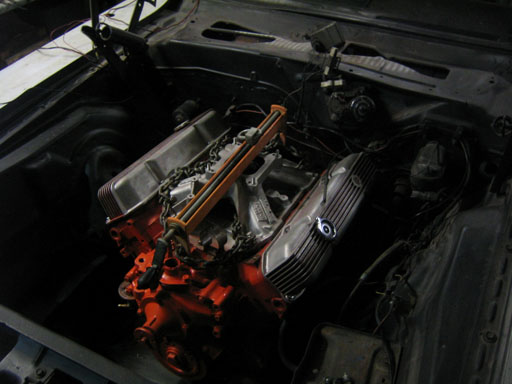 Yep, it's in. I have to weld the four speed bracket in, install the driveshaft, bolt on the Pistol Grip shifter and all the rest of the goodies.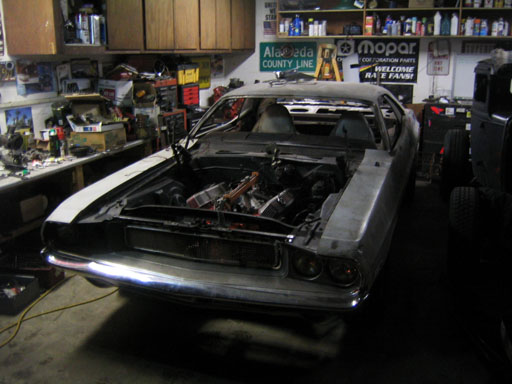 So there it it. This thing should be a driver again very very soon!!
I have to weld a few more pinholes in the rear window channel, POR 15 it to flavor, and install the glass, weatherstrips, and reveal molding clips.
The electrical is almost done, and I want to install some stereo stuff while I have the glass in out.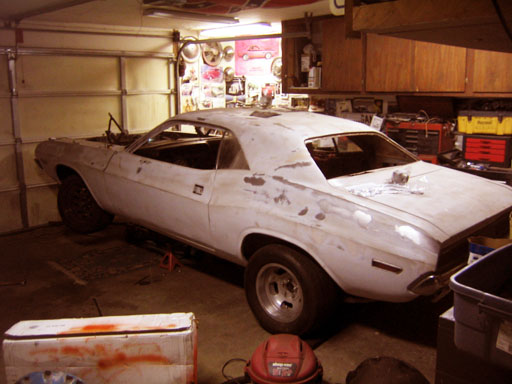 Most recent picture!
---
Assorted Old Pictures after I got it.
Quarter Panel - Ian made me do it!
Stealing the 440 from the Model A
http://www.waywardgarage.com/